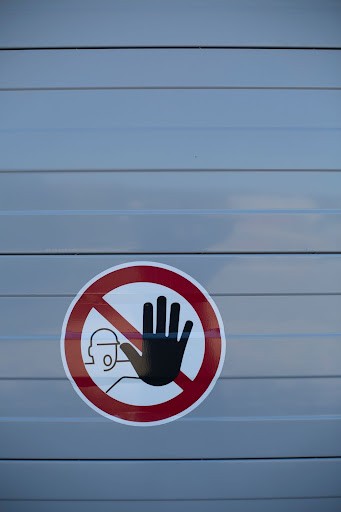 Disruptions to your business can come in all shapes and sizes. Sometimes, they are relatively minor and can be dealt with quickly. Other times, they can be catastrophic and threaten the very existence of your company. In this blog post, we will discuss 10 situations that could disrupt your business (and how to prepare for them). By being aware of these potential disruptions, you can put in place contingency plans that will help you weather the storm.
Cybersecurity Breaches
A cybersecurity breach is one of the most common types of business disruptions. Hackers can get access to sensitive customer data, financial information, or even intellectual property. It's important to have a solid security system in place and regularly update it with the latest patches and fixes. Training employees on best practices for cybersecurity is also beneficial.
Supply Chain Disruptions
Your company might rely on suppliers and vendors to provide necessary materials and services. If any part of the supply chain fails, your business could be greatly impacted. It's essential to maintain strong relationships with partners that you depend on and come up with alternate sources if needed.
Natural Disasters
Hurricanes, floods, earthquakes, and other natural disasters can leave a serious mark on businesses. Make sure your business is insured and create an emergency plan in case of disaster.
Employee Turnover
High employee turnover rates can cause significant disruptions to the workflow of a company. Making sure employees feel valued and have good work-life balance can help reduce turnover rates. Treating employees with respect and offering competitive wages are also important for keeping them around long term.
Market Downturns
The stock market or currency exchange rate can affect the finances of a business drastically. To prepare, you should invest in diversified assets that are not heavily dependent on any one market or currency. You should also keep an eye on emerging trends so that you can make quick decisions when necessary.
Changes in Technology
Technology is ever-evolving and it is important for businesses to stay ahead of the curve. Otherwise, they risk being left behind by competitors who are able to leverage new technology better. Research emerging trends and evaluate how they could be beneficial to your business.
Maintenance Issues
Properly maintaining equipment and infrastructure is essential. Without regular maintenance, your business could be at risk of breakdowns or other issues that can cause major disruptions. Regularly check on the status of your equipment and make sure preventative measures are taken to avoid any catastrophic issues. Even concrete repair or replacement can cause major disruptions if not adequately planned for.
Competitor Disruptions
If one of your competitors introduces a new product or service that takes away some of your market share, this could be a major disruption. Keep an eye on the competition to see what they're up to and make sure you stay one step ahead.
Regulatory Changes
Changes in legislation can affect businesses in many ways. For example, new tax laws could significantly reduce profits or increase costs. Make sure you're aware of any regulations that could potentially have an impact on your business operations.
Data Loss
Data loss can come from cyber-attacks, natural disasters, or human error and all are equally devastating. Having a good backup system is essential for preserving data in the event of any type of emergency. Routinely backing up data and storing it securely will help you quickly recover if needed. 
Business disruptions can cause major headaches for companies, but planning ahead and being prepared for various scenarios can help minimize the damage. Consider these 10 instances when forming your own plan for disaster prevention and management. With the right strategies in place, you can ensure that your business is prepared for whatever comes its way.