Do you believe in silver linings? At the moment, it's hard to see past quarantine and self-isolation. One day, everything will be back to normal, but that doesn't stop you worrying about the future.
However, thinking about your long-term success is a good thing. Currently, the situation is putting things into perspective and highlighting the necessity for a disaster plan. Whether it's a hurricane or a flood, a cyber attack, or a pandemic that shuts down the world, you need a safety net.
Thankfully, there is a handful you can lean on if you use your time wisely. Here are four of the best ways to use a disaster to plan for an emergency.
Backup Your Data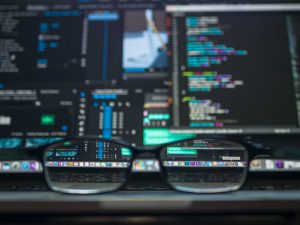 The current crisis hasn't hit data hard, so why do you need a disaster recovery system? For one thing, working from home makes the company more vulnerable. Employees who use personal devices and WiFi connections put the business at risk of a cyber attack. As Wood Dragon IT points out, this not only impacts your data but your customers' info and public image. Also, it's never a bad thing to have a hard copy of the server located off-site in preparation for a worst-case scenario.
Stockpile Some Essentials
Stockpiling was rife when COVID-19 spread around the world. Although this was many groceries and not business supplies, the supply chain has taken a hit, too. Many materials and products come from China, so getting your hands on them has been challenging in the past few weeks. Thankfully, keeping more essential items in storage than you need is an excellent way to keep the wheels turning in the short-term. Yes, it's not a long-term solution, yet it'll afford you time to think of your next move. The first 48 hours are essential, so the more time you can give yourself, the better.
Review Your Insurance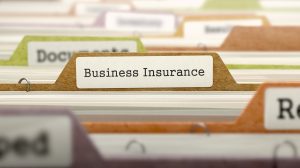 Unfortunately, insurance companies have a stigma of not paying out when push comes to shove. Recently, insurers stated that the Coronavirus pandemic is no longer an unforeseeable circumstance, so policies no longer cover the crisis. You must be able to count on your plan when the time is right, which is why it's essential to review it. For starters, do you have the right coverage? There are up to nine versions, according to Fundera, all of which pay out for various scenarios. If you aren't, you should talk to your insurer about adding it to your plan so that your insurance policy is comprehensive. 
Make Home Based Jobs Easy
Not being able to go into the office has cost businesses around the world a lot of money. Therefore, you must make the transition smoother if there is ever a disaster that forces you out of the office. Devising a continuity plan is the perfect place to begin as it will address the company's strengths and weaknesses, and how you should move forward. Plus, you should keep up to date with the latest apps, such as Zoom and Microsoft Teams.
Familiarizing yourself and your team with these tools will limit downtime and enhance productivity.