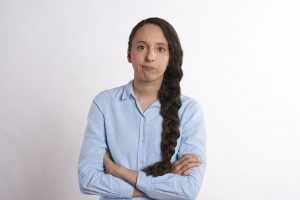 Most business owners, at some point, have to deal with a difficult employee. A person will usually come on board with the best of intentions, but as time goes by, the cracks start to show. Perhaps they are always complaining about their work, customers, other employees, and they bring down team morale. Over time you notice that their performance becomes an issue, which could cause other staff members to suffer as a result, as they are required to pick up the slack causing the team to lose motivation. As a business owner, you need to tackle these issues in a forthright manner. It is not acceptable that one disgruntled employee should disrupt the day to day running of your company.
Here are some pointers on how to deal with these types of people:
Keep a record
As soon as you begin to notice an issue with an employee, ensure you start the process of documentation. If an employee becomes more and more disruptive, you are going to need records of their conduct to fall back on when you want to let them go. You could begin disciplinary action, put the employee on a coaching plan, give them dismissal warnings. As long as you have a record of these steps, it can be used in the future to protect the business from further internal damage. 
Talk to the employee
To begin to document the issue, you are going to need to pull the employee aside and discuss their behavior and performance. You are, therefore, required to listen to their responses actively. The employee's behavior could be a symptom of how the workforce in general feels, perhaps they are all unhappy and feel undervalued. You could utilize this feedback to begin improving working conditions for all.

However, if the case is isolated, you need to make the employee aware that you will not allow the situation to deteriorate. It could be that they have been employed for some time and have suddenly become problematic. Perhaps they have started to drink a lot, their personal hygiene becomes an issue, they are late, and always tired. They may be going through some serious emotional problems, and merely discussing them will help. However, if the problem persists, you may want some extra help from drug test facilities, the results of which can be used to fire the employee, if need be. Alternatively, it could be that the employee does not feel listened to, so spending time with them and understanding the issues presented may be all that is required to improve the situation. Nevertheless, let them know you are putting them on a disciplinary, or a warning, and get them to sign the documents.
Follow up discussions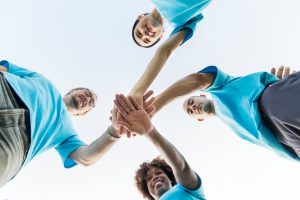 Once you have confronted the employee and begun the documentation process, you will need to have regular follow up meetings with them to discuss performance until the issue is fully resolved. This shows that you will not tolerate bad behavior and are prepared to take all the steps required to show them the door.

Whatever the issue, your responsibility is to the business, not the problem employee.