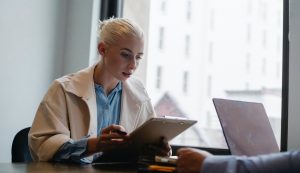 Businesses of all types rely on effective communication, whether it's between their teams or customer-based comms. There are several ways you can look into enhancing your communication strategy, so let's make a start with the following pointers.
Improving staff communication
Regular catch-ups
To improve communication in your business it's important to arrange regular catch-ups. Arrange to check-in with your team on a 1:1 basis, and in groups. Weekly catch-ups are helpful to get project updates, sort out questions and queries, set new goals, and more. Remember, it's important to ensure that every member of your team feels supported, your team should understand that their feedback is valued.
Define guidelines for communication
Communication guidelines are important, particularly when your teams are working from home. Comms guidelines should set out which communication methods should be used, according to the time and situation. Business leaders should create an employee handbook, setting out the details of communication procedures, to keep everyone on the same page. Whether you're just launching an online product or you're a well-established company, communication policies are crucial.
Comms tools
To improve communication between your teams, try using a few collaboration tools.
Samepage:

With the Samepage software you can support collaboration using instant messaging and scheduling, discussion topics, meeting agendas, and more. The software can help you to define improvement areas, gain insights about performance, and boost productivity. Here you can access video conferencing features, and benefit from file synchronization and data encryption.

Podio:

Using this collaboration software you can improve communication between your teams, resulting in higher quality projects. The Podio app puts conversations and content in the same place, to enhance the collaboration process. With this software, you can access tools for automated workflows, meeting scheduling, and file sharing.
Improving customer communication
Chatbot software
Chatbots can be a great way to improve communication between your business and your customers. Chatbots can answer a huge range of different queries. They offer a fast and convenient response and can help your customers to navigate your website. When it comes to improving user experience, chatbots are the best way to go. These can also be a great tool for collecting customer feedback.
Telephone answering companies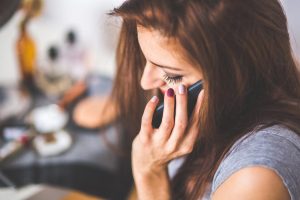 Telephone answering services can help your business to improve your customer service. These are third-party services that take calls on your behalf. There are several advantages of using a telephone answering service, for instance:
Telephone answering services take calls 24/7, meaning your customers can always make contact no matter where or when.

Rates can be less expensive when compared to an on-site telephone answering team.

A professional telephone answering company can enhance your customer service levels.
You might choose a general telephone answering service, or a company offering a service specific to your industry, for example, doctors answering service. Whichever methods you choose, it's important to review your communications strategies every so often.