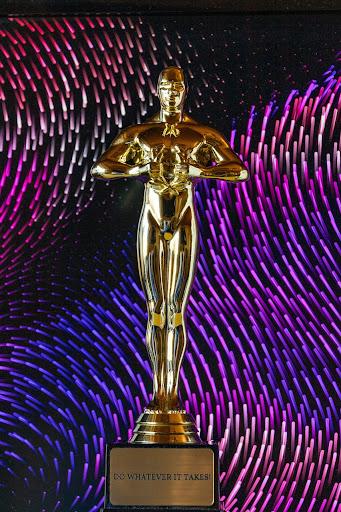 Awards ceremonies aren't just for celebrities at glamorous events like the Oscars or the Grammys. They hold significant value for businesses from the smallest startups to the biggest corporation. Holding an awards ceremony can bring numerous benefits, from boosting morale to fostering team spirit. 
Not sold on the idea? Here's why your business should consider hosting an awards ceremony.
Recognizing hard work
One of the primary reasons to hold an awards ceremony is to acknowledge and celebrate the hard work and achievements of your team. Recognizing their efforts with an award can increase job satisfaction, motivation, and dedication to the company. It's a clear signal that their work is seen, appreciated, and valued, and all it will cost you is the price of a good catering company like https://www.saintgermaincatering.com/catering/corporate-catering, a few trophies, and some nice prizes – something you will make back in terms of productivity many times over when your employees feel valued.
Boosting morale
An awards ceremony can significantly boost team morale. A celebration gives your team the opportunity to take a step back from their daily tasks, reflect on what they've accomplished, and enjoy their achievements. This can lead to a happier, more positive work environment, and a positive work environment is not only a happier place but also a more productive, more innovative one too.
Increased motivation
Awards ceremonies can stimulate motivation and competitiveness amongst your employees. The prospect of winning an award encourages employees to work harder, increase productivity, and aim higher in their roles. This healthy competition can lead to improved performance across your entire organization.
Improved team spirit
Awards ceremonies can be a team-building exercise in disguise. By bringing everyone together to celebrate, you are fostering a sense of community and camaraderie. These events can strengthen bonds between team members, improve collaboration, and promote a more cohesive work environment.
Attracting talent
An awards ceremony can showcase your company culture to prospective employees. It demonstrates that you appreciate your staff and invest time and resources in celebrating their achievements. This positive image can help attract top talent who value a supportive and appreciative work environment, and if you are able to attract the top talent in your field, then your business will be a whole lot more competitive as a result.
Public relations opportunities
Awards ceremonies offer excellent PR opportunities. Sharing the event and its winners on your website, newsletters, or social media platforms can enhance your company's image. It shows customers and clients that your business values quality work and is successful in its field.
Reflecting on success and planning ahead
An awards ceremony is a perfect time to reflect on the company's achievements and plan for the future. It's an occasion to share successes, address areas of improvement, and discuss future goals. This open dialogue can spark new ideas and propel your business forward.
As you can see, an awards ceremony can be great for business, so what are you waiting for?