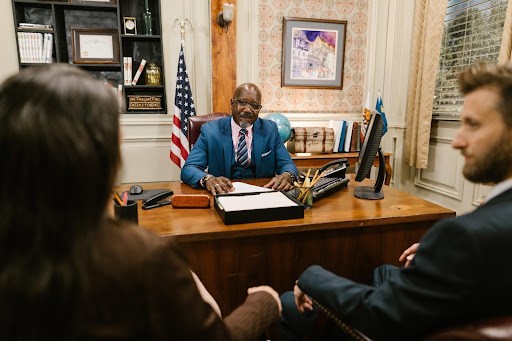 As a business owner, you are responsible for ensuring that your customers, clients, and employees are kept safe and that your company operates in a legal and ethical way. Unfortunately, it is all too easy to make a mistake that could result in legal action against your company, which could not only ruin your reputation but also cost you a lot of money and potentially even put you out of business!
That being the case, you need to do all you can to avoid the prospect of making a mistake that could lead to litigation. In order to help you with that, here are some of the most common things that could get your business sued.
Discrimination
Discrimination is a serious issue that could result in legal action against your company. There are many ways you could be seen to discriminate from paying female employees less to not ensuring that your hiring policies are unbiased and diverse. So, it is vital you stay on the lookout for any area where you could be, unwittingly, discriminating.
Misleading advertising
Misleading advertising is another common cause of legal action against businesses. As a company, you absolutely cannot risk using misleading information in your ad campaigns nor can you outright tell lies to your customers. If you do, you could easily end up[ being sued and having your reputation trashed.
Intellectual property infringement
Intellectual property infringement is a really serious issue for businesses that are found guilty of it. If you use someone else's copyrighted or patented material, without having permission to do so, then this is like stealing from them and you could easily end up in court.
Failure to comply with regulations
Failure to comply with regulations can leave you in a tough situation. For example, if you do not follow local health and safety regulations and a customer slips and falls on your wet floor as a result, then they could hire a slip and fall accident lawyer and you could end up paying a lot of compensation to put things right.
Breach of contract
Breaching a contract can include things like failing to fulfill the terms of a contract, not delivering goods or services as promised, or violating the confidentiality of a contract. This can leave you open to being sued, but you can avoid this by making sure that you are familiar with the terms of any contracts you enter into and that you take steps to fulfill your obligations.
Data privacy violations
Data privacy violations can also leave you open to litigation. That is why it is so important you protect confidential customer data and comply with all of the local and international privacy laws all of the tie, It is also why having a good cybersecurity setup is vital
As you can see, there are a lot of things that could potentially leave your company in hot water, so it is important to avoid them if you can, and that will be a whole lot easier now that you know what they are!