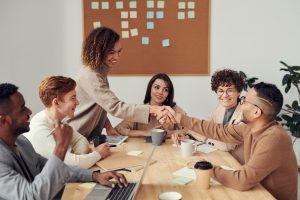 Running a business requires owners to fill several roles. They need to be charismatic enough to win clients. Firm enough to ensure employees complete their tasks. And creative enough to think of new ways to enhance their digital marketing tactics to grow their business. 
These aren't the only roles that entrepreneurs need to accomplish daily. Other areas of the business need to be monitored and supported, such as HR, customer services, and the IT department.
Too many responsibilities for one business owner can lead them into a trap of continually chasing their tail to keep the business running smoothly. After a while, this can take its toll on the owners' health and well being if it's not dealt with.
Which brings us to why it's so imperative for CEO's to delegate tasks as much as possible to prevent wearing themselves thin. Most notably, this includes the IT department, and below are the reasons why. 
Save Money
If you add up the amount you spend on hiring, training, and retaining IT employees, plus the subsequent promotions, it most likely amounts to a lot of money. IT specialists, great ones at least, are not easy to source, or cheap to hire. 
As an alternative, Managed IT Services can sometimes work out more cost-effective to hire. With the ability to tailor and accommodate different packages to suit a business's scale and needs, the cost is adjusted accordingly. Which saves you time and money, keeping a watch over, and funding an IT office in house.
Increase Security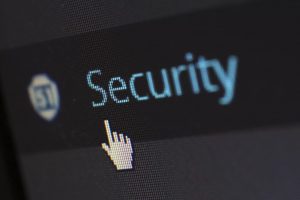 Businesses small and large can never have enough data security. Business intel, is, of course, a prime possession of a company. If it were to be tampered with or destroyed, it would instantly tarnish the reputation of a business to existing and new customers. Which, in turn, will have a detrimental impact on sales and profit.
To prevent cybercriminals from attacking your enterprise, investing in more than just anti-virus software is essential. Managed IT services, sometimes offer services such as two-factor identification security. Adding an additional layer of protection to managers and employees accounts online. 
Plus, depending on the package you choose, IT companies can also back up your data to an external server. Meaning if paper documents or PCs were destroyed as a result of a robbery or fire, for example. Your data would still be accessible online because it's continuously been backed up and stored on a server outside of the premises.
Get Back Time
With one less department to take care of and pay for, you can accrue more time to focus on the business areas that need your urgent attention the most. Plus, it'll give you a portion of time here and there throughout the workday to take a coffee break.
Peace of Mind
Choosing a managed IT service company with extensive reviews, experience, and qualified and trustworthy staff is crucial. It will give you one thing that all business owners need, in what tends to be a work-life filled with self-doubt, worry, and hurdles – it will give you some peace of mind!
Leaving a part of your business in capable hands, to say the least, is incredibly freeing. Not to mention, less stress is better for your mental and physical health too.
IT Assessment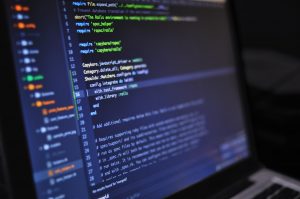 Managed IT services shall listen to what your company requires, but they shall also propose an assessment of your existing IT setup. To see if there's any software or technology that could enhance the safety and productivity of your existing IT processes.
Managed IT services are the perfect solution for companies who are short on time and money to fund and oversee an in-house department. A partnership with an IT services company shall ensure your business data and so forth are stored and looked after continuously. 
And delegating jobs to another company needn't stop there. For example, more businesses are choosing to utilize overseas customer service companies, rather than hire and train a team on the premises. 
Equally, delegation isn't just about outsourcing tasks that need completing. It's also about finding people within the business that can operate as your second in command when the occasion arises. 
To run a business that doesn't drive you into the ground, invest in outsourcing departments such as IT. While also seeking trained, trusted, and experienced staff members to handle your business when you're not present. In doing so, your workdays shall run much smoother, and allow you to concentrate are the parts of the company you love.