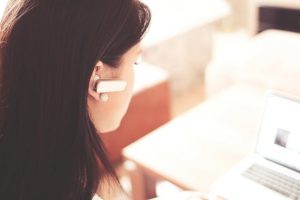 Your IT needs probably aren't too much of a concern when your company is small. But as you start growing and adding staff members, it's something that you need to pay attention to. The problem is, it's tough to do on your own.
This is why the MSP services market has grown so much in recent years. It's expected to grow to a size of $193 billion during 2019.
It's a big step to bring in an outside company that will play a significant role in your business. If you still aren't sure that it's worth it, this post will help fill you in on the reasons why it is. Keep reading to learn those reasons.
1. Lower Costs
You need to save money wherever you can when you're a business. The more you spend on things that don't move your business forward, the longer it will take you to get your core products out on the market. This means that it's hard to invest in IT in-house.
By moving to an IT provider, you can save money. When you hire staff in-house, you have to contend with salaries, benefits, and other taxes. When you outsource your IT needs, you won't have any of these expenses. You'll be able to purchase as much service as you need.
Even if you have your own staff in-house, it still makes sense to bring in an outside company to help. You can supplement your team until it makes sense to bring in more people that work full-time.
2. Reduce Risk
It seems like there are more laws and regulations than ever. This situation is even more accurate if you're in a high-risk industry like insurance, healthcare, or finance. If you don't have your business in order, then you risk fines for not complying with regulations.
When you hire a managed service provider, you're bringing someone on your team that can help you solve this problem. They will have the expertise you need to bring your business up to code. You won't need to stay up at night worrying because you aren't sure when your next audit is.
3. Around the Clock Support
Getting support at all hours is vital if you have a team that works during off-hours. If you handle this yourself, this means hiring more people to work during those times. That can get expensive.
When you hire a managed service provider, you get this support. Doing this means that your team will get the help they need, no matter what time it is. Having support at all hours will help your team get their work done no matter what time they're working.
4. Better Scalability
If you're in a business that ebbs and flows, then it can be hard to predict the amount of staff you need. If you see a decline in business and just hired someone, then your new staff member can be left with nothing to do, and you just wasted money.
You don't have this issue with an MSP company. If you have an uptick in business, then all you have to do is increase your subscription. Likewise, you can downgrade your services if things start slowing down.
This flexibility allows you to scale your business and not worry about the long-term commitment of hiring people.
5. Get Cybersecurity Help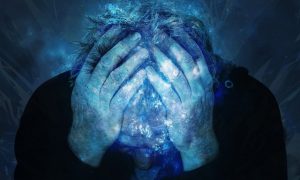 The Internet has made our world more connected than ever. In 99 percent of situations, this is a great thing. The problem is that this connectedness has also opened up the world to hackers.
Just in the first six months of 2019, there were 4.1 billion records that were exposed due to data breaches. If you think that you can skimp on security for your business, you're wrong.
If you aren't a security expert, then you're probably overwhelmed with all the options out there. A security expert at a managed services provider can help you through the process of securing your company.
You will have access to the latest security tools and have a security plan drawn up for your business. You'll be as prepared as you can be if a hacker decides to target your company.
6. Hardware Monitoring
If you only respond to problems as they happen, you'll get stuck in an endless cycle of fixing things. You're never going to be able to get ahead of things before they happen. This makes hardware monitoring for your business hardware vital.
A managed IT provider can set up monitoring software on your company network that monitors your systems at all hours of the day. Whenever it looks like a problem is going to occur, your IT team will receive an alert about the issue.
These alerts mean that you can get ahead of problems. When you're proactive about fixing issues you don't have to worry about your team getting behind on work because they don't have access to the things they need. You'll usually be one step ahead.
7. Get Help With Vendors
Getting your hardware and software up and running is only one part of the process. You also have to keep it up and tackle problems as they occur. With everything that goes into maintaining a company infrastructure, you're probably dealing with a lot of companies to make this happen.
This makes it hard to keep track of who you need to talk to when problems come up. If you don't have experience with IT, it can be hard to know who to call for support and what questions to ask. A managed service provider can help you with this.
Most managed service providers have relationships with big vendors in the IT world. They know who to call when problems happen and the right questions to ask. All you have to do is call your support rep for help.
Take Advantage of MSP Services Today
Running a business is hard. Running your IT department yourself is going to do nothing but make things even harder. Talk with an MSP services company today to learn how they can help your business.
Are you wondering how technology and software can help you run your business better? Head back to our blog to read our latest posts.