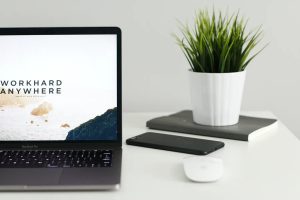 There are lots of components that come together in regards to effective and attractive web design. One element that must be carefully considered is your use of color. This can make or break the overall impact of your website. If you get it wrong you will find that your bounce rate is incredibly high. If you use too many bright colors you will end up giving your viewers a headache! If you use colors that are too similar to one and another it may be too difficult for viewers to read the information. 
Keeping that in mind, in this post we are going to take a look at using red effectively. Red is of course a bold and striking color, so keep on reading to discover how to use this in web design…
First and foremost, it is not advisable to use red in large chunks, such as for background color, unless you are opting for a deep red shade. Bright red will hurt your viewers' eyes when used in excessive amounts. The only exception may be for youthful websites, as it is a color associated with boldness and determination. From extreme sports to encouraging people to take action, there are instances whereby red is a suitable color. However, on the whole, it's not advisable to use this shade in excessive amounts.
Rather than using red in large doses, it's more effective to use this color in small amounts. Use it to draw attention to important areas of your website. The eyes will immediately look to where red is first. After all, there are very few colors that are as striking as red, and so if you are looking for a successful way of drawing your viewers' eyes to a particular part of your website, red is the color to use. However, for a professional vibe, such as the one on the David William Sherrer website, blue is a much better choice.
This is why we frequently see red used for the call to action. Do you want to get people to sign up for your newsletter? Are you trying to make a sale? If so, red is the color to use in these instances. It is a color that gives off really high energy and is actually one of the highest converting colors! It's much more effective than darker shades. It makes people take action and therefore can be used wisely in small amounts. Determine what is most important and use red there. If you use red to highlight seven different things then the viewer is going to be confused – they won't know where to look! 
Last but not least, this post would not be complete without mentioning the use of red in sales sections of websites. Red is extremely effective when it comes to online sales because it increases the heart rate and creates a sense of urgency. This again relates to the earlier point about red being one of the highest converting colors.  
To conclude, red is an extremely effective color in web design if it is used wisely. Use red in small doses to highlight the most important parts of a website and to increase conversion and your design should be a success!