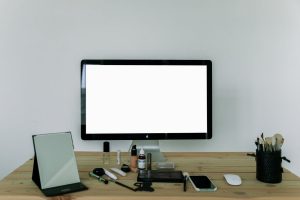 The workplace has been changing for some time, right under our noses. In the last decade there has been a rise in the level of digital technologies being used, things like video conferencing and integrated software for communication and security. Despite this, the workplace has remained relatively conventional. There is still a city center office with a coffee machine. 
But this all changed during the 2020 craziness. Our working practices had to be quickly reinvented. Many of the digital tools and technologies that had been marginally utilized until then came found their groove, and people began to value autonomy and flexible scheduling. 2020 has been transformational, and something of a test-case. Moving forward many entrepreneurs and small businesses will be looking to build on these changes and optimize their workforce for the future. 
In this article, we take a look at some of the ways the workplace is bound to change in the coming years with the advent of new technologies and an emerging workforce with very different expectations. 
Employee Courses 
It might seem counterintuitive at first to send your employees on courses at your expense . S. Still, the reality is that an investment in your workforce will increase workplace morale, create a highly-skilled workforce that can add value to your business, and increase productivity and revenue. Popular courses in the post-pandemic world are likely to include: mental health awareness, workplace safety, creative thinking, workplace ethics, and communication. 
So how can these courses add value to you workforce? A mental health awareness course will teach employees about how the environment affects mental well being and what steps can be taken to improve it, how to spot mental unwellness in colleagues and customers and how to respond. A creative thinking course will show your employees creative approaches to problem solving and idea generation: overall, it will make your company more innovative. Finally communication is crucial going into the next decade, employees trained on communication courses will be more efficient, and reputable.
Communication Tools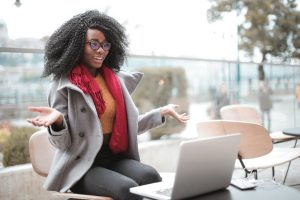 In the next five years your workforce will change and grow. Its estimate that by 2025 around a third of the modern workforce will be comprised of millennials. Millennials think differently, communicate differently, and have different values to previous generations. If you want your workplace to be millennial friendly it's worth modifying it to meet their expectations. But what does this mean. In a Microsoft survey, it was found that millennials valued technology in the workplace very highly – their need to communicate with effective technology was much greater than conventional workplace perks.
An example of this would be employee communication tools such as Pronto. This integrative software allows users to chat in real time. There is no need for emails, radios, or paper, the software allows employees to communicate using text messages. Video, the up-and-coming medium is a feature of Pronto software. It allows live chats with up to 10 people or a broadcast video with up to 400. It is ideal for remote team meetings, 1:1 interviews, or social interaction. Announcements can be made to the entire organization using Pronto, keeping everyone in the loop. Anything from safety information to social activities can be quickly and efficiently disseminated.
The Digital Workplace 
The digital workplace is something of a natural evolution. As technology becomes smarter and more integrated into our lives, as our professional lives become more blended with our personal ones, the digital workplace has crept in bit-by-bit. Whether it's answering emails from home or working on a project that requires video conferencing, the workplace has been moving in this direction for some time. 
The Covid Pandemic, however, has accelerated the change. Companies have needed to think quickly when their employees suddenly couldn't come to the office. Luckily, enough digital infrastructure did exist at the time, and people had enough working knowledge of it to establish practical solutions. 
Companies are now likely to build on these foundational principles and create a digital workplace that is fully equipped with the software tools, security protocols, and resilience to technical distributions built into their platforms. It's also a suitable setup for many in the emerging workforce who value autonomy and digital interactions. 
Office Technology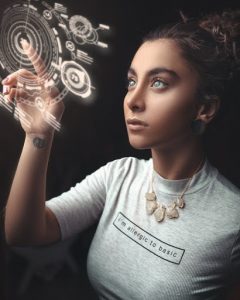 Remember those science fiction movies where employees walk into their place of work, their eyes are scanned at the door, maybe they swipe a card turning a light from red to green – they talk to the room, and it makes them a coffee. Scenes like this could be the future though it seems not by choice. Following the 2020 pandemic, offices are likely to be built with hospital-like architecture and smart technology in every room. This will limit the need to touch objects such as buttons and vending machines. Employees could eliminate the need to press buttons using their smartphones to send a command to the elevator, door, or coffee machine. Conference rooms could incorporate voice-activated technologies to control lighting, audio and visual equipment. It seems likely this technology will be implemented in years to come, it does already exist but there are still issues around privacy and security to iron out.
The 9/80 Schedule 
If you haven't heard of the 9/80 schedule before an example of it can be found here: sample 9/80 work schedule. Put simply, it's a creative way for employers to organize their workforce scheduling in a mutually beneficial way. For employers, there is a guaranteed 80 hours of work per week, while employees benefit from extra days off in the month for a minimal increase in their daily hours. 
So how does it work? Over a two week period a 9/80 schedule consists of eight nine-hour days, one eight-hour day, and one extra day off – including weekends. This means a 9/80 schedule has employees working 80 hours over 9 days rather than the usual 10 days. So an entire extra day off can be offered to employees over a two week period. Two extra days per month. 
Apart from the obvious boost in morale these extra days off can benefit companies in other ways. A productivity increase, as sick days, will come down, and employees will be more reliable. In the post-pandemic world, flexible scheduling such as this is set to become more commonplace.