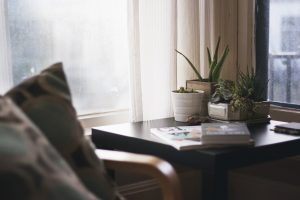 When we work from home, it's important to feel as if the outdoors are also indoors too. We want to feel happy and that we may be working from home but our surroundings still inspire us. Flowers are a beautiful way to incorporate the outdoors to your indoors. They are uplifting, they look pretty and can be beneficial to your mental health. It's lovely to pick a bunch of flowers from the store or flower shop and display them beautifully in your home. You can buy fresh or artificial but a fresh flower will bring more benefits into your home. If you ensure they have the right amount of water, and have the right amount of sunlight also, they will blossom well. 
What Types Of Flowers Are Best?
For example, the flowers of April are: Daisy and Sweetpea. It also adds a little extra something when giving a gift, especially a birthday gift. Of course you can always look at seasonal flowers, as now it's coming to autumn, it's lovely to pick the more wild flowers, perhaps some reds and oranges in to make it feel more autumnal and have that fluid transition from summer. I love having flowers any time of the year, but they can really enhance your mood, and if you want to make your home super Pinterest worthy, then you're going to need a huge vase of beautiful flowers! What's even nicer is adding your vase onto a nice custom tablecloth, you can buy now and bring your home into spring! 
Painting Prints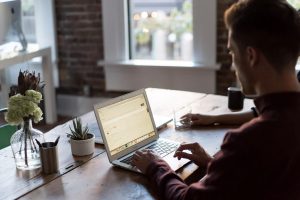 This is a brilliant way to make guests feel at home and make you feel inspired during the day. A little bit of artwork is always pretty to look at and there are many pieces online that fit any taste and style, from bright and floral to cool toned and wintery! Pieces of art really make a house a home. Look at how pretty this is! Click here to look at what else you can get online. 
Candles That Smell Good As Well As Look Good
Candles are amazing for the home, because they smell lovely, they are warm and inviting and they make the place feel cosy so when you're sat at your desk on a dismal February afternoon, you can smell your candle and feel all warm and cody. Buying a highly fragranced candle can be the best choice and they are also perfect in the bathroom during your evening soak! You can never have too many candles in the house, so start shopping around! 
Bring Outdoors Indoors With Plants Too
Why not bring a little bit of the outdoors indoors but without the hassle of having to water the plant. Many potted plants don't have to be real, so if you have real flowers then have your potted plants artificial! They look just as good and as effective and also you could look at adding some fairy lights and make it cute and cosy in your own way! The options are endless to ensure your home and working space is efficient and inspirational.