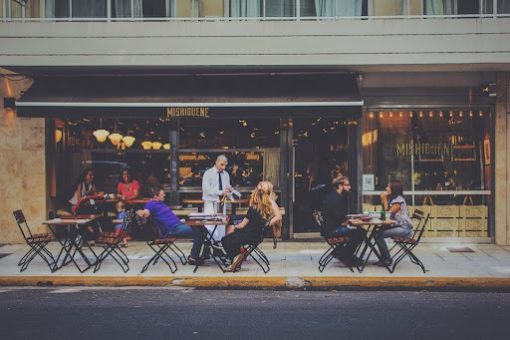 Over half of consumers are not loyal to specific brands or small businesses, it has been found. As a result, it means that you are going to be in competition for the custom of consumers. In the business world, depending on what industry you are in, it is a competitive place to be. You need to do more and stand out, in order to be able to get customers and to help the business to thrive and to grow. So with that in mind, here are some of the things that you can do to help your small business stand out from competitors. 
Provide excellent customer service
If a consumer has a bad experience with you, then they are likely to take their custom elsewhere. In a competitive industry, you can't afford to lose customers by making small and silly mistakes over a poor customer service experience. Things can go wrong in business, as they do, but if you deal with it well, the customer can still feel like they had a positive experience with you. Listen to your customers, be honest, keep them in the loop and update them when needed, as well as be polite, and it can all make a difference.
Ask for feedback and reviews
If you think like a consumer, you will know that they will look at different reviews and feedback when choosing what to buy and where to shop. In a competitive market, this is something that is so important. You should ask for feedback and reviews from customers in a follow-up email after purchase, and could even offer them an incentive like a discount off their next purchase if they leave a review. If you find that there are some negative reviews, which could have been left falsely by a competitor, then companies such as Removify have gained attention as they help to avoid these kinds of reviews, and means you can get them taken down. The more positive reviews, the more that you will be able to stand out from your competitors.
Build a strong presence online
Again, if you think like a consumer, how many of you would look up a website and then their social channels, to see what they are all about? Many people do, which is why it is important to build up a solid presence online if you want to have a successful company. Some of the key areas to think about when building a strong online presence are social media, creating great content, search engine optimization, and making sure that you are listed within local business listings.  
Reward loyal customers
If you want customers to keep coming back to you again and again, then you need to think about what you are doing to reward them. If previous customers know that they can get a discount with you or freebies when they spend a certain amount, then it can feel like something for nothing, and be a good incentive for them to keep coming back to you.