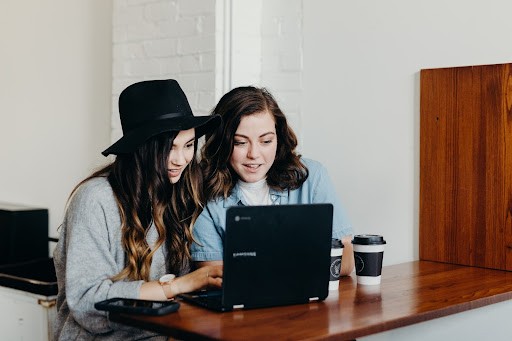 Employee engagement is a type of workplace approach, it means to create workplace conditions that allow employees to achieve their best work. Engaged employees are committed to the company and its success, they are fulfilled within their roles, and therefore, productive. If you're looking for a few ideas to increase employee engagement, make a start with these five.
1 . Improve your company culture
According to Built In, company culture refers to, 'a shared set of values, goals, attitudes, and practices that make up an organization.' Research studies show that companies with positive company culture are more likely to have engaged employees and low staff turnover.
Creating a positive company culture is all about helping members of the organization to feel valued. It's about creating an environment in which employees can thrive. Business leaders might do this by offering flexible working arrangements or seeking to build strong team relationships. You might also improve your company culture by encouraging autonomous teams, and offering your employees the chance to grow.
Support health & wellbeing
Unless employees are feeling healthy and happy it's unlikely that they'll be engaged and productive. Providing employee wellness programs is a fantastic way to support staff with their physical and mental health. There are many different companies that offer corporate wellness software, including Headspace for Work, Wellable, and Unmind.
Alternatively, employers are free to create their own employee wellbeing programs or provide mental health training workshops. Supporting employee health can also be achieved by offering health insurance, gym membership discounts, or cycle-to-work schemes.
Employee engagement software
Employee engagement is a type of software that companies can use to boost job satisfaction and reduce staff turnover. Tools and practices are put in place to retain talented staff and to recognize employee achievements. 
Lack of recognition is one of the key drivers of staff turnover, but using the right software and practices you can help your employees to feel both valued and motivated. One of the leading brands in employee engagement software is Motivosity, the tool closely focuses on concepts of community, recognition, and management. 
Collect & utilize feedback
If you want to engage your employees, you need their help! Ensure that you run regular feedback sessions where you can ask your employees how they feel within their roles. Here are a few helpful feedback questions:
Is there any further training and support which you feel that you would benefit from?

Is there anything that would help you to feel more engaged within your role?

What are your goals within the organization?

How can we help you to work towards these goals?
Provide training opportunities 
Employees want to feel like they can progress within their roles, and so it can be useful to provide training opportunities. There are many different ways to offer training opportunities, whether it's in-house workshops or sponsorship for external courses or degrees.
Providing growth opportunities is a fantastic way to boost productivity, and invest in the talents of your staff. Remember, an increasingly number of candidates prioritize a positive company culture. If you want to attract the best talent, you've got to ensure that your company is up to speed. To grow your business it's important to build the best teams out there.