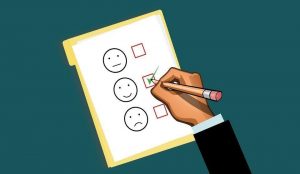 Employees are an essential part of any company; it is their responsibility to ensure that everything runs smoothly and as expected. Therefore, you must exercise care and firmness when handling your employees. In addition, it will give the employees the confidence and motivation to work on their assigned tasks well. 
There are different perspectives that people have on how you should care for your employees. For example, employers always tend to have the bigger picture regarding employee welfare expenses while employees will focus on getting better financial and career packages. 
Either way, as an entrepreneur, you need to consider both views when you decide about your employees. Additionally, it would help if you also considered the government's influence on your employee structure. Finally, work on getting the best deals by involving human resources and financial experts. 
Here are some of the unique ways in which you can use to ensure your employees' welfare is well taken care of:
Employee Benefits
Most employers usually prefer to use reward schemes to keep the employees motivated and challenged to do better. While this is a brilliant idea, you need to consider that the reward spots are relatively few compared to the employees. As a result, you might have extreme competition that might sometimes turn into a negative space. 
You need to moderate the competition and ensure you reinforce your thoughts, confidence, and a sense of pride in all employees. It will reassure each employee of their efforts in the company. It would be best if you are creative and develop new methods to show your appreciation to your employees. 
Besides the regular benefits like insurance, medical and educational covers, and leave days, you need to have a system that will keep your employees happy and excited. Successful companies have mastered this art, thus having a solid pulling and retaining power concerning employees.
Well-Equipped Workplace
You need to ensure your employees have a safe workplace to work their magic during working hours. Please provide them with all the necessary equipment and tools for them to give their best. Some employers lag on this issue but still expect the same level of productivity and quality. It is impossible to achieve success without the proper tools. 
It is why most unions are up in arms in defense of their members. But, as Naomi Soldon puts it, it is essential for your employees to feel safe and cared for while dispensing their duties; providing an equipped workplace is one way to give them this freedom and happiness. 
Listen to their grievances and try to find a compromise to offer suitable solutions. It would help if you also worked on having a modern workspace that accommodates every employee's physical, emotional, and mental well-being. 
Communication
Good communication is an integral part of any successful business. Therefore, you need to ensure that your working environment promotes two-way communication. Encourage respect, positivity, and understanding that will make your company better. Provide an ambient environment that will continually challenge the employees to grow and be better employees. 
As an employer, you need to create an environment that keeps the employees on their toes to grow, do better, and be content enough to appreciate the growth, challenges, and themselves. It is a difficult balance to strike, but it might just be more straightforward with these three points!