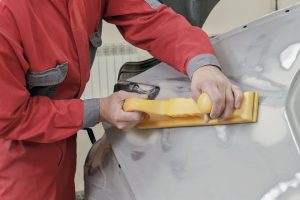 An average car will last for 200,000 miles. During that time, car owners will invest in tires, spark plugs, brake pads, maintenance, and several other vehicle necessities.
The auto body shop that facilitates those purchases stands to turn a sizeable profit.
Auto body work extends from making superficial modifications to cars to performing necessary maintenance. If that kind of work interests you, it may be worth your time and money to start a body shop of your own.
If you're curious to know the basics of how to get your body shop off the ground, we've got you covered. Below, our team shares five key steps you'll need to tackle to bring your shop dreams to fruition.
1. Assess Market Opportunity
Before you so much as spend money on a wrench, you need to assess the market opportunity an auto body shop in your area presents. This process entails understanding how many car owners are in your vicinity, how many body shops service the area, the costs to run an auto body shop, and how much you can price your services at.
After analyzing that data, if you feel the opportunity for profitability is present, proceed confidently.
2. Decide on Franchising vs Going Solo
When you buy into an auto body shop franchise, you get to enjoy instant brand recognition, wholesale prices on equipment, and a variety of other perks. In exchange for that, you'll have to pay "franchise fees".
If you choose to forgo franchises, you can build your own brand without being beholden to corporate governance. Going this route requires more effort though and failure is more likely.
Research which franchise opportunities are available to you to see if the benefits outweigh the advantages of a solo practice.
3. Build Your Support Team
When you're running your auto body shop, at some point, you'll need the support of lawyers, garage keepers insurance agents, marketing professionals, city officials, and more. Locate those contacts ahead of time so you're not left scrambling when you're desperate for assistance.
Most professional services providers will offer you free consultations/introductions.
4. Acquire Funding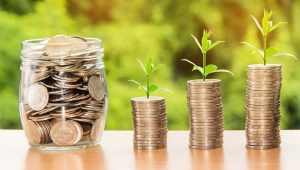 Auto body shops aren't free to open. You'll have to invest in a location among other things.
Unless you have enough in savings to cover your needs, talk to a lender at your local bank or credit union to get your hands on the funding you need. If you're franchising, you may be able to get a loan from your brand's corporate office.
5. Open Your Doors and Continue Marketing
With your funding in place, you can pick out your location, fill your business with its necessities, and start welcoming clients. As your doors open, it can be slow-going getting the consumer support you need to be profitable.
Be patient and invest as much as you can in marketing to move your company to where it needs to be.
If you're a franchisee, stay informed on what national marketing efforts are being invested in to support your business and what promotions you can take advantage of to drum up consumer interest.
It's a Great Time to Open an Auto Body Shop
We find that people who own an auto body shop tend to hold strong during recessions. That's because cash-strapped consumers stop buying new cars and instead, invest more in keeping their existing vehicles on the road.
Take advantage of the unique market opportunities the world has to offer by opening a body shop now. If you find you need additional support starting an auto body shop, browse more guidance in our blog.