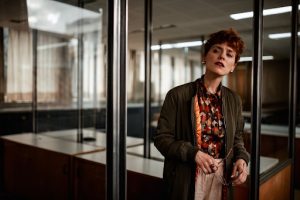 As a business owner, you are constantly looking for ways to improve your company. In the post-pandemic era, one word should be on the tip of your tongue at all times: streamlining.
Streamlining will take the efficiency of your business to new heights. This allows you to use time, money, and valuable resources in the most effective manner. So, what upgrades can be made to ensure that the full potential of your venture is unlocked? Here's all you need to know about reinjecting new life into your business through some very simple upgrades.
Streamline The Staff
A strong workforce is the best asset your business will ever possess. However, it will also be one of your biggest expenses. Likewise, managing the team can be one of the most time-consuming assignments you face. Any opportunity to streamline this aspect of the process without compromising on quality should be grabbed. With both hands.
Outsourcing can be your secret weapon for mastering this. The gig economy allows you to hire freelancers on an ad-hoc basis, which allows you to avoid. Moreover, contracting in this way allows you to know exactly what you'll receive for your money. Outsourced managed services like IT enable you to operate with fewer on-site facilities.
Customer care teams can also be outsourced to companies or remote-based staff too. Crucially, it is a step that extends your opening hours to provide a 24/7 service to clients. 
Master Concise Communication
Great communication sits at the core of any successful business. Sadly, many businesses overcomplicate situations, which ultimately leads to reduced productivity. It often brings increased ambiguity and more frequent mistakes. So, adopting a strategy that targets clear and concise interactions could be a game-changer for the entire company.
Thanks to modern project management tools like Monday, you can manage most interactions digitally. Aside from providing real-time clarity for all parties, it prevents the need for lengthy team meetings. If you can save 40 staff members an hour each week, it's like having an extra employee. Besides, those meetings often bring up unrelated matters.
For similar reasons, you should show an eagerness to use video conferencing where possible. Avoiding unnecessary travel is even more valuable in these testing times.
Employ Workplace Organizational Skills
We are all likely to be influenced by our surroundings in all aspects of life. The business settings are no different. If the commercial spaces are in a cluttered and messy state, it will have a detrimental impact. Aside from physical distractions, it will be a mental stumbling block. Now is the time to revamp and redesign all workspaces for the modern age.
Decluttering is the first step to success, which is why hiring a dumpster with services like Breeding Roll Off can be highly valuable. Likewise, you should dispose of any paperwork in a legitimate fashion and switch to a paperless system. This will free up valuable space, creating a clear workplace that additionally promotes a clearer mindset.
Good organizational skills will lay the foundation for a far better business model. Besides, if you can achieve the same results with fewer physical resources, you should embrace it.
Develop Greater Financial Management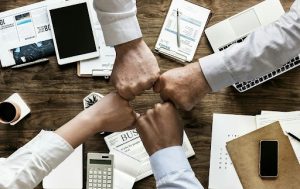 Every aspect of your business will ultimately link back to financial matters. Therefore, it would be very naive to overlook this barometer. The natural inkling is to focus solely on revenue. In reality, though, you should be determined to focus on the expenses and outgoings. After all, profit is a two-way street.
There is no denying the importance of financial management, but many businesses don't know how to achieve it. The key is to track spending in an accurate fashion. Revisiting all services, suppliers, and protocols will help you identify where money is wasted. By addressing those issues, you will soon be perfectly placed to boost your bottom line.
Streamlining your expenses may also include removing some of the overheads altogether. In turn, you'll have fewer elements to manage, which can only be good news.
Implement Smarter Marketing Practices
Increased brand awareness is a priority for all companies because you can't sell anything if nobody knows of your existence. Then again, there is little point in gaining $1m in sales if you spend $2m on marketing. Marketing strategies that generate a positive impact on sales in a cost-effective manner are the only solution.
The process starts with getting to know your niche. This will allow you to build targeted campaigns designed with conversions in mind. Meanwhile, teaming up with services like Tagger Media enables you to find social influencers. The right partners will bring customers to your door in a fast and cost-effective way, leading to a serious spike in sales.
Affiliate marketers can be leveraged for further success while testimonials are a great tool for gaining trust. The fact they yield big results without much input from you is a bonus.
Automate Repetitive Tasks
Human interaction will always play a central role in business. Nonetheless, you cannot ignore the continued shift towards using technology. When dealing with repetitive tasks, machines can outperform humans many times over. This could mean using automation in production lines, but it doesn't have to end there.
Automation can also be used to complete order fulfillment by tracking sales and stock. When you no longer have to spend time reordering stock or supplies, the business will see big improvements. Similarly, you can use automated email workflows and customer care elements to save time and money. Crucially, it ensures consistency too.
When you no longer spend time worrying about those tasks, the team can focus on other matters. The future of the company will look brighter than ever.
The Final Word
When the business operations are streamlined to achieve efficiency, the results are telling. You'll see an upgrade in productivity and profitability with instant progress and long-term benefits. Perhaps most importantly, it's a move that will deliver the reassurance and peace of mind that you deserve.
We are in a transitional phase right now. So, if you want to see those benefits, there has never been a better time to get started.