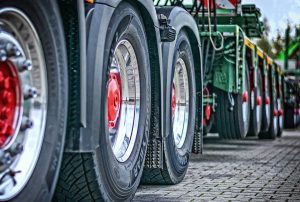 If you run a fleet of vehicles, then ensuring that you protect those assets, such as by getting the right insurance, is crucial. However, your drivers are even more important assets to the business and, as such, you should invest in protecting them, as well. Here are a few ways you can make sure that you have your drivers' backs.
Ensure their vehicles are in top condition
Investing in your vehicle's performance and integrity is the same as investing in your drivers' safety. Work with a local garage, especially those with experience in serving commercial clients, and ensure that you have a thorough preventative maintenance plan established that keeps your vehicles in top condition. Training your drivers to be more hands-on in the maintenance of their vehicle can also help them be more aware of when they're not performing as they should be, too, allowing you to pinpoint and nip problems in the bud.
Invest in their ongoing training
In fact, training is one of the most important things you can invest in, in general, to ensure that your drivers are safe. Don't assume that they have learned all they need to know because they're qualified to drive a vehicle. We start to forget what we learn not too long after we finish learning it, so routine road safety training for your team, especially addressing recent problem areas, can help them keep safety in mind.
Have processes for when things go wrong
It's not enough to do what you can to prevent incidents on the road. You have to be ready to act when they do go wrong, too. Having a set response process to when an accident happens can help you protect the health and rights of your drivers. This should include having access and contact with a truck accident lawyer to make sure that, if it's not your driver's responsibility, that your company and the driver don't have to pay for it. Ensure that you know your liability for your drivers as well, so you can help with their workers' compensation claims when they're entitled to them and avoid legal disputes.
Better track their performance on the road
It's important that you enforce the rules of safe driving on the road. Telematic fleet software isn't just for the purposes of making your drivers more efficient on the road. It can also track when they engage in dangerous driving that breaks the rules of the company. By being on top of bad driving behavior while reinforcing and rewarding those who drive in the safest and most optimal ways, you can ensure that your drivers move to emulate the kind of behavior you want.
If you fail to invest in the safety of your drivers or protect them when they need it, then their motivation and investment in the job are likely to hit rock bottom. This can affect their performance, not to mention your ability to retain them. Keep the above in mind when you're looking at how to improve your company's relationship with your drivers.