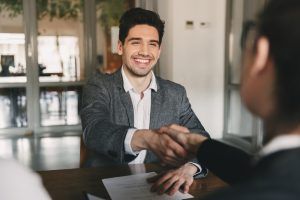 A great onboarding process can improve new hire retention by 82% and boost productivity by over 70%, which shows how crucial it is.
Prioritizing your employee recruitment process is essential to securing premium-quality talent and choosing only candidates who are suitable to represent your brand. But the process can feel overwhelming, so it's important to know what you're looking for. Perhaps you're currently struggling to streamline the hiring process and need guidance.
Sounds like you? Don't worry; we've got your back. Read on to learn how you can improve your hiring process.
Revisit Your Job Descriptions
If you want to recruit workers, analyze and edit your job descriptions to attract your desired talent. Avoid listing off an endless amount of qualities you're after and limit it to three or four major ones. You should also detail what your company can do for the candidate so you can attract the dream ones.
Involve More People in the Hiring Process
During the recruitment process, you should involve more people. For instance, invite several coworkers to the interviews and let them ask the candidate several questions. Not only does this show you value the team, but it's good to get a backup opinion.
Further, ask current employees for referrals. If your team is engaged, they will happily pass along recommendations from their network to help you land top talent.
Include Benefits Important to Employees
If you're struggling to find employees, leverage the benefits to help you stand out from competitors. This could include remote working or career opportunities. And, as a headhunter, highlight financial perks, as it will get applicants excited about your organization.
Consider Internal Candidates
Businesses conducting the employee recruitment process should consider their internal candidates. Remember, your team understands your organization's values inside-out and knows what's expected of them. A major bonus is that hiring internal candidates slashes the time required for the hiring process.
Ask the Right Questions
Everyone who knows the recruitment process understands the importance of questions. Instead of asking about abstract ideas, go with the classic questions to determine whether the candidate is the right fit. For instance, ask which skills the candidate has, and ask about their current role.
Do a Social Media Background Check
Performing a background check is essential during the hiring process. Aside from contacting the applicant's current employer, conduct a social media check so you learn more about the candidate. You should also look out for common red flags such as the applicant speaking negatively about their current organization or discriminating against others.
Improve Your Company's Hiring Process Today
Hopefully, after reading this article, you know how to improve your company's hiring process.
There are multiple ways you can streamline the hiring process, such as editing your job description and involving more team members. Also, come prepared with the right interview questions and conduct a thorough social media background check to see if they're the right fit. Good luck with your venture!
Found this article helpful? Great! Then check out the rest of our blog for more tips and tricks.