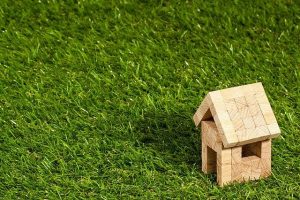 Have you always dreamed of building your own home?  Many people may want to build their own property from scratch, but they may be put off believing that they can't afford it. 
With the right financing, it is possible that you could build your own home.
Get A Plot That You Can Build On
The first step to being able to build your own home is to find a suitable plot that you can build on. Make sure that when you pick the plot, there are no restrictions that state that it cannot be built on. 
Get A Mortgage And Set Your Budget
One of your biggest concerns may be that you won't be able to finance your home building project. Many lenders won't allow you to borrow against a property that is yet to be built. 
To overcome this problem, you should speak to a mortgage advisor about self-build mortgages. These are specific loans designed for people who are building their own homes. 
Hire An Architect You Trust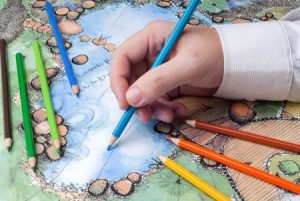 You will need an architect to design your new home for you. There are two things that you'll need from your architect. 
You need an architect whose previous work you admire

You need an architect that you can communicate with 
Make sure your architect understands what you're looking for. There may be times when what you want won't work. However, the architect should be sympathetic to your project and communicate any need for changes in a tactful and effective way. 
Apply For Planning Permission
Once you have an architect and plans in place, you can start the ball rolling on the planning permission application process. 
Planning permission can take a long time to obtain. You may also get declined for your project in the current designs. 
Take advice from your architect and the planning department before you submit your application. 
Hiring Your Contractors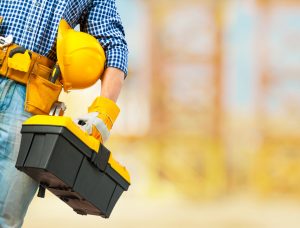 Once you have planning permission in place, it will be time to find the right team to carry out the work for you. 
Start by getting a project manager. You will need these to manage the builders, roofers, ground workers, electricians, plasterers, plumbers, and carpenters that will be needed on your project. 
Make sure you get references or read reviews for all of your contractors before you commence the job. 
Getting The Right Materials
Before you start building, you'll need the right materials. Consult with your builders and make sure that you get the right bricks, timber, and steel building kits needed for the building project. 
Starting The Build
Once you have got the right materials for the job, your contractors can start laying the groundwork for your home. They'll start by clearing the plot, leveling the land, and digging foundations and drainage systems. Then, they'll lay the foundations and start the build. 
Following the construction of your home, you should be aware that there will be some minor repairs and snagging issues that will need to be addressed by your contractors. After this, your home will be ready to be lived in.