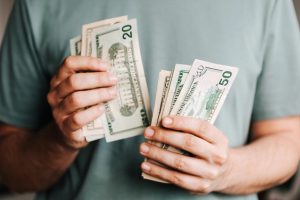 There are many times throughout one's life when you need to make sure you have kept your finances in place, and one such time would be when you are ill. This is because of a number of reasons, not least the fact that being ill usually means having to take time off work, and that is something that can obviously affect your financial wellbeing considerably.
It is therefore important to know how to secure your finances when you're ill, and in this post we are going to take a look at some of the ways in which you can hope to do just that.
First Of All: Prepare
As with most financial matters, the best approach is to be preventative, so that you have good financial means in place no matter what happens. So if you are making a point of preparing your finances long before you get ill, that is going to help when you do indeed fall ill. That might include having savings put away, for instance, or having some investments that you can call upon when you really need to. However you do it, being prepared is going to help you to secure your finances when you most need to, so that is definitely something you might want to focus on first.
Speak With Your Family
Whatever family you have with you, it's important that you are all working together to keep your finances together, and especially at a time like this when you or someone else is ill. To do that, you need to make sure that you are speaking with them, being upfront and honest, and doing whatever you can to keep them in the know about what is going on. That is the only way to ensure that you can keep them involved, so make sure that you are not overlooking this if you can help it.
Claim Compensation
Depending on the circumstances and the nature of your situation, you might well find that there is some kind of compensation you can claim for being ill, so this is something that is always worth looking into. This might be due to the fact that you were involved in a deadly scenario that caused you to have long-term illness, for instance, such as is outlined in this 9 11 fund payouts guide, or it might be because you got injured or sick at work due to something that wasn't your fault. In any case, make sure you are claiming for everything that you might be entitled to, to help keep your finances in one piece.
Sick Pay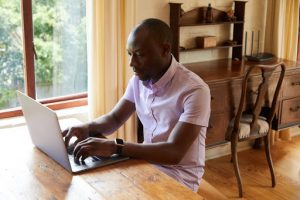 If you are employed, then your employer will have a legal duty to pay you some sick pay at the very least, even if it is not as much as you would get from being at work. Usually there is statutory sick pay that they have to pay you, and then quite possibly their own company sick pay on top of that, so this is definitely something that you are going to want to think about if you are keen to make the most of it, and to get what you are truly owed. If you don't get it automatically, be sure to take it up with your employer, and above them if necessary too.
Debt Forgiveness
When you are sick, you might be able to get some of your debt forgiven by the creditor, or at the very least paused for a while, and this is something that you will really want to think about to ensure that you are doing it right. After all, that can make a huge difference to your finances, and you might find that you are in a much better position, even if it is only for the duration of the illness. That is absolutely something to look into – even debt is something that can be improved upon in this way if you are careful about it.
Keep Expenses Low
Fortunately, one thing that is easier when you are ill is keeping your expenses low, so this is something that you are going to want to think about too. Your expenses are all incredibly volatile, but you'll find that keeping them down while you are ill can help you out too, and it is something that you should be able to do easier than you might think. So focus on doing that here too if you want to make sure you have a relatively easy time of keeping your finances in one piece.