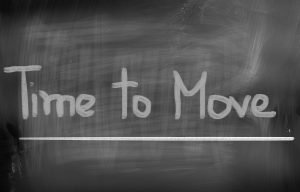 Moving to a new country, or even a new town or state, can be an intimidating process, but it doesn't have to be. There are many ways that you can begin to adjust to your new life. Don't worry if it takes a while for you to settle down, these things take time.
Here are four ways that you can make yourself feel at home in a foreign country…
Find an Expat Community
Sometimes all it takes to feel more at home is a few friends who share your struggles. With a simple Facebook search, you can find a community of American expats abroad and in your local area.
Here, you can ask questions about local customs and get some recommendations on things to do or places to go. It may even be a good idea to join a group before you move over.
Befriend The Locals
Although having a group of ex-pats is reassuring and comforting, you won't feel part of the community until you befriend the locals. Don't be afraid to reach out and ask a local for some advice, after all, they know all the customs, traditions, and best spots.
It doesn't matter how many travel guides or articles you read; you'll never get the same insider knowledge as you would with a local. Ask them about themselves, their country, and their culture.
Take Language Lessons
It's rude to assume that everyone can speak your language. If you find yourself struggling to integrate with the locals, it never hurts to take a few language lessons whilst you are there.
Locals will be appreciative that you are trying to learn the local language and it will help you vastly in your day-to-day life. You don't need to become an expert, but at least try to get a grasp of the basics. If you're on a tight budget, it may be worth downloading an app or buying a book.
Practice Your Hobbies
If you are an avid tennis fan or enjoy a great art class, don't give up these hobbies just because you have moved abroad. This is an amazing opportunity to meet new people and experience your hobbies in a different setting.
If you're not sure where to find these activities, you can always ask a local or enquire about ex-pat community groups online. If you don't have any hobbies, it's never too late to pick up a new one. Take a cooking class in the local cuisine or find a local amateur soccer league.
No matter where you move to, it will typically take you a few months to settle in. Being away from your friends and family can be difficult to endure, especially if you are in unfamiliar territory.
However, you will learn so much about yourself, and other cultures, by simply pushing yourself outside of your comfort. Enjoy the experience and give your new country a chance, soon it will feel just like home.