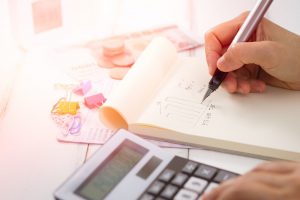 It's important to note that almost all relevant investment or general financial advice should hold within it the keys to avoiding misfortune and putting yourself in a compromising position. But rarely is advice spoken of that only focuses on this. When we think of how societies run and operate in the modern world, almost everything is predicated on dollar value and the utility of money.
This means that people are all-too-keen to take yours from you via whatever legal means they can get. Every advertisement tries to part you with it, every financial decision you make may have some additional fee to help stretch out the services' profitability. And if you're not being convinced of financial vulnerability by corporations, governments are of course happy to tax you depending on your financial situation and scenario of behavior.
Avoiding financial misfortune should be a fundamental concern. It should be taught in schools from an appropriate age to ensure that children do not have to learn the hard financial facts of life through a difficult means.
So, we hope to have that conversation ourselves. Here's what that may look like:
Be Careful When Investing
Investing can be a great idea should you have enough financial might to apply yourself to this field, but it's also worth being careful. Only use reliable trading sites that have been regularly reviewed and deemed above board. Additionally, only invest the amount that you can afford to, and commit deeply to your market research before laying a penny or a cent down.
While there are many excellent brokers and trading platforms out there, it's also essential to note that many are not as trustworthy as you may think they are. Promotions translating free trades, or platforms that allow you to trade completely for free, or for cheap, may not be the healthiest decision for you to consider.
For instance, a popular and well-known trading platform that offers access for a relatively modest subscription fee, while absolutely above board, often undergoes issues and is exploited by users looking for a way to glitch proceedings, continually reinvesting for infinite leverage on their trades. This is a problem, and it can affect the stability of your investment with a platform. It's always best to stay aware and confident of your potential progress in this light.
Do Not Over hype Opportunity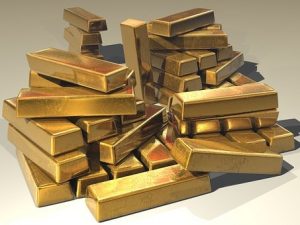 Do not over hype opportunity. It's very easy to consider a 'get rich quick' scheme as the one that will finally help you towards financial freedom, but most often, if it seems too good to be true it is. This goes for almost anything. From cold callers telling you of an amazing investment opportunity to potential business clauses, such as purchasing a job lot of Fidget Spinners for immediate resale when that trend was happening, can not pan out to be as lucrative as you had imagined.
Work On Impulsive Behavior
Work on the impulsive behavior you may have. Anyone can walk into a casino and lay forth most of their net worth in the space of an hour. It's easy to overspend during our trips to the shopping mall or center. Never be in the dark when it comes to considering how much you can spend and what payment needs you have. 
While it can be nice to not worry about the cost of something due to its inherent value that you will gain from it, for the most part, be sure to have finances in your mind. This can not only help you save money, but it can increase the value of how well it's used. Even those who are very wealthy should take the time to exercise this approach, perhaps more so, because they are more likely to be in environments where price doesn't necessarily equal worth.
Instead of allotting your intense expenditures during moments of weakness, instead schedule treats for yourself, and save up for them. Instead of buying something immediately because you like the look of it, such as an antique lamp, rest on the decision for a week before you buy it and see if the impulse is still there. If yes, great. If not, maybe you can try something more appropriate. This goes for almost any form of reliable financial contribution.
What Can You Afford to Lose?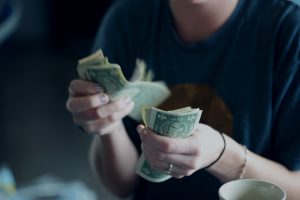 Before trading, or heading to Las Vegas with your investment returns, or when dealing with an inheritance, or when deciding to put forth any form of expenditure to a hopeful result, ask yourself one question – what can you afford to lose? This can help you avoid putting down much more material worth than you should really be risking, and it can also help you make smarter decisions when it comes to trade, investments, and assessing the worth of any particular platform.
Let's use the casino example to give a good idea of how this works, although we are of course not recommending or condoning gambling as part of this. However, if someone were to enter a Las Vegas holiday with $500 to spend at the tables, and kept themselves to that limit, any bonus is a triumph. If they lose it, then that will have been wrapped into part of the vacation. When you overdo your spending and lose, that's when you may be tempted to try and provoke it more in hopes to win back and reclaim your bad decision making, and this is where the problems end.
This ethos is perhaps most easy to explain through this example, but really business investments, trading, and even lending money to those you know can also conform to this ideal provided it's tailored to that particular context. The more you can exercise restraint and read the small print or terms before making any forefront decision, the better, in general, your financial health will be.
With this advice, we hope you can avoid financial misfortune as a necessary and fundamental concern. After all, what good is financial management if it leads to a negative outcome?