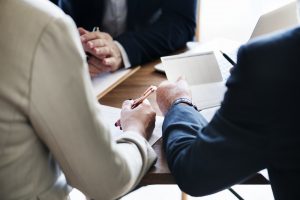 Wealth management is at the core of financial planning for the wealthy.  Unfortunately, many people aren't well acquainted with even the basics of wealth management.
Understandably, wealth management seems only necessary for the wealthy. However, anyone wishing to grow their wealth should know a few things about wealth management.
But before learning some wealth management techniques, it is essential to understand exactly what is wealth management. So let's first learn the definition of wealth management.
What Is Wealth Management?
Wealth management premises on the fact that once you exceed some net worth amount, you require specialized financial advice. Financial management is a huge step from your traditional financial advice. It is more complex, sophisticated and intricate than your conventional finance planning.
That said, wealth management should be on your mind when you have huge assets to your name or massive cash influx. Millionaires and billionaires don't have it easy with taxations, investment portfolios ownership, and inheritance details.
As such, they need to have a precise and efficient wealth management plan. Wealth management helps the wealthy, make and cement their names among the wealthiest.
Wealthy vs. Rich: Which Is Which?
By now, you should know that you can't use wealthy and rich interchangeably. Though these two terms go hand in hand, they are essentially somewhat different. Let's look at what makes a person rich and what makes another wealthy.
Aside from the dictionary definition, here's what makes a person rich or wealthy.
A rich person has a lot of money. The person in question may have acquired riches through business, inheritance, or winning the lottery.
A wealthy person, on the other hand, has money-generating assets. A wealthy person is rich by default but the inverse isn't always true.
A wealthy person has property, businesses, and other investments. Collectively, these investments sustain cash flow and can be used to acquire other assets.
Wealth Management: The Breakdown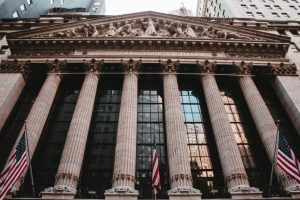 Hopefully, you now have a firm understanding of what is wealth management. You also by now should have a clear idea of the difference between rich and wealthy. Here's the complete breakdown of what you should know about wealth management.
Wealth management is a complex matter that most people can't handle on their own. After all, wealthy people have a lot on their plate. So the smart folks hire wealth managers to do the work for them.
Wealth managers are professionals in financial management. These professionals take advantage of appropriate financial products and services for your benefit.
It is the job of the wealth manager to sustain and multiply your wealth. A wealth manager is responsible for growing your wealth at your discretion.
Wealth managers can't do this alone. They still need your valuable insight and approval in many aspects of the wealth management process. The services offered by a wealth manager are tailor-made for a specific client.
Here are a few services a wealth manager may offer:-
Handling of all accounting and taxes
Legal affairs and estate planning
Offering sound investment advice
Business Planning, Including acquisition, start-up, and selling
Retirement and charity arrangements
What's in It for the Wealth Managers?
You may be wondering what wealth managers get for being such expedient professionals. Just like any financial advisor, wealth managers receive a fee for their services.
Most wealth managers get a percentage of all assets they manage. This percentage is somewhat like a commission but not really the same thing. This form of payment makes sure the managers do their best to get maximum returns on the investments.
The amount largely depends on the firm the client chooses. Generally, firms charge wealthier clients a lesser percentage. On average most managers charge about 1% of the assets in question.
Remember, the more assets these managers manage, the more fees they get. They, therefore, compete for the top tier millionaires and billionaires. Depending on your assets, specific wealth managers might be best suited for you.
We'll be honest. A wealth manager isn't cheap because a wealth manager doesn't handle your usual tax returns. The high demand, risk factor and intricacy of their work warrants their large salaries.
Wealth Managers for Everyone
For clarity, if you are not a wealthy person, you don't need a wealth manager. That said, there are wealth managers for all tiers of wealth.
Because assets vary in nature, not everyone can have the same wealth manager. A lot of people prefer private wealth managers. These managers can highly personalize their services to fit your requirements.
There are also wealth management firms. These management companies mostly consist of teams of professionals. These professionals collaborate to manage their client's assets and handle all the accounting needs.
The teams' diversity makes them great for handling different types of assets. This diverse workforce means wealth management firms can handle almost any type of client. Most of these firms are divisions of large banks.
They make integrating their operations with your bank accounts a cinch. The downside is that you don't get services that are tailor-made to your precise needs.
The Wealth Manager Strategy

Generally, wealth managers start first by drafting a comprehensive plan of action. This plan highlights the client's financial situation, risk tolerance, and goals.
This plan gives the manager clear objectives and a formula for managing the client's assets. The wealth manager must liaise regularly with the client for the plan to be successful.
The manager updates the clients during these meetings on various developments. The meetings also take care of any documentation or approval during the wealth management process.
The wealth manager also informs the clients If they need any additional services. All in all, the managers' goal is to benefit the clients so they'll retain them in the long run.
Leave Wealth Management to the Professionals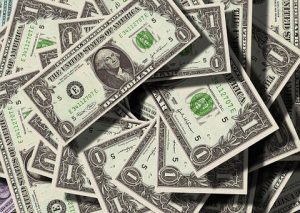 Clearly, wealth management is no easy task. For this reason, you are better off leaving wealth management to the professionals.
There are both big and small wealth managers for all calibers of wealthy people.
You don't need a business to hire a wealth manager. Even a few estates merit the need for a wealth manager.
Do you now understand what is wealth management? Check out our other articles for more informative reads.