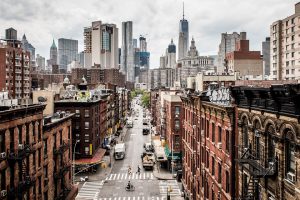 If you have a nest egg in your savings account, but you want it to work more aggressively for you, then you need to consider investing your money in a more proactive way. The option of letting your nest egg just sit in the account languishing at a lowly rate of interest just doesn't do it for you. Yes, there is no risk involved but the returns are poor. Instead you want to see your savings grow at a faster rate.
To invest wisely, you need to create an investment portfolio rather than have all of your money in one investment basket. By spreading your investments, you are spreading the risk. The best portfolios invest in a mixture of low, medium and high risk ventures. For most people, the high risk options use only a small proportion of funds. The rest of your cash is split between the more manageable and less stressful risk options. Investing should be a longer term option for your cash, although some higher risk, short term investments can be thrown in there. Take a look at how you can spread your risk to maximize the return on your investments.
Property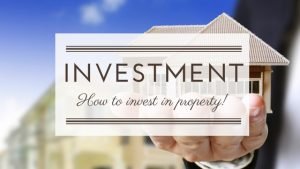 The idea of investing in bricks and mortar has been realized by many amateur investors. Many people choose to put down a deposit on a new pad, obtain a buy to let home loan and let out the property, covering the cost of the mortgage with the rental yield received each month. If you know your local area, and there is demand for rental stock, this is a great option when considering how to invest your cash.
Investing in property over the long term is seen as a low risk and sure fire investment, providing that you buy at the right price in a well established area. Ensure that you check out the property price history of the area that you are looking to buy. If prices have increased for the past five years, then you know that this is a good area to buy in. Make sure crime rates are low and that there are excellent transport links to please families and young professionals alike. When purchasing your rental pad, try and go for a property that needs a bit of work doing to it. This gives you even more opportunity to outperform the market.
If, after a decade of renting out your dwelling, you are keen to sell up, get a valuation. The chances are that you will have made a tidy profit on your initial investment. Some people choose to keep their second side hustle property until the entire loan is paid off so they are left with a physical asset. This can be excellent if you are planning for retirement when you are ready to cash in.
Startups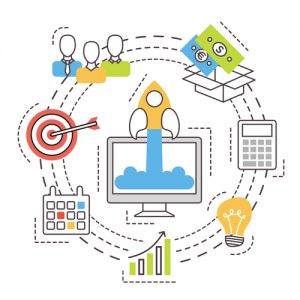 A higher risk, yet potentially lucrative investment is to consider new startups. When the dotcom revolution occurred, those people who had a punt on Facebook and Google saw handsome returns on their investments. It's up to you to source the next big thing in startup terms. You might want to invest in small vitamin manufacturers who utilize the latest technology to produce on trend CBD blends and superfood supplements. Or perhaps you fancy taking a punt on the latest 3D medical printing software in an effort to flex you more philanthropic muscles. These are industries and sectors that have not fully emerged yet, but could be worth the risk when it comes to investing.
Wine
If you enjoy a tipple of your favorite rioja or chardonnay once in a while and you consider yourself a bit of a wine connoisseur, it might be time to put your money where you mouth is. Investing in wine is a lot like investing in art or antiques. You choose an excellent vintage to buy a case or two of and store it over time. As the wine becomes scarcer, it becomes more sought after, therefore driving up prices. Wine, like antique and art values, fluctuate over time, so this is an investment that you will need to keep monitoring. Perhaps you fancy having a crate of the finest 1982 French shiraz in your cellar. Purchase when the price is down, hold onto the case for a decade, and you could have easily outperformed the return you would get in your savings account just by sitting on some wine.
Investing your hard earned cash is not an easy task. Making financial decisions can be tricky. However, by spreading your investments and having your monetary finger in many pies, you can maximize your chance of making a great return on your investments.
Latest posts by The Fortunate Investor
(see all)