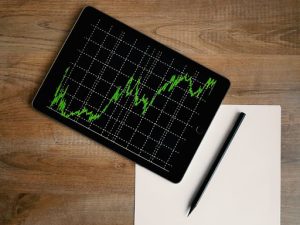 There are numerous assets and financial instruments that you can invest in as a financial market newcomer, with technology has removed many of the historical barriers to entry that once surrounded currencies, equities and bonds.
Not everything that shines is always golden, however, with assets such as Bitcoin (BTC) characterized by higher-than-average yields and immense volatility. BTC is also currently priced at a little over £30,000, making it relatively inaccessible to new or inexperienced investors.
But what are the best assets for novices to invest in? Here's a breakdown of the most viable options.
Forex – Major Currency Pairs
 The forex market is also inherently volatile, but major currencies such as the US dollar (USD), British pound (GBP), and the Euro (EUR) boast incredibly high levels of liquidity to help offset this.
There are eight major currencies in total, which comprise seven major pairs which account for 68% of the forex market's $6.6 trillion daily trading volumes.
These pairs represent excellent assets from the perspective of novice traders, thanks to their liquidity and the ease with which they can be bought and sold in real-time.
Indices
 While buying individual equities is the most common way of investing in stocks, this exposes you to sudden and stark drops in value.
There are ways of negating this risk, however, with indices trading allowing you to buy into stock indexes as a way of diversifying your interests and minimising exposure in the marketplace.
As a novice, we'd recommend that you target reputable indices such as the S&P 500 or the FTSE 100, which cover a broad range of sectors and tend to feature reliable stocks that have grown incrementally over time.
Stocks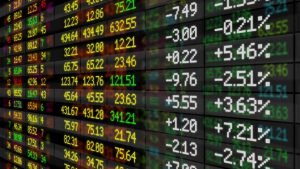 If you do decide to invest directly in individual stocks as a way of simplifying your portfolio, it's important that you consider your capital holdings, risk profile, and existing areas of expertise.
After all, there are various types of equity available in the modern age, from small-cap entities (which offer higher than average growth potential in the future) to so-called 'penny stocks (which are often not listed on major indices and can be procured for incredibly small amounts of capital).
The key is to review the stock market in detail, before considering your own financial circumstances and hopefully making an informed investment decision.
Bonds
Bonds are widely considered to be one of the most secure forms of investment, with this referring simply to a loan that's taken out by a company.
However, instead of going straight to a bank, the business raises the capital from investors who buy its issued bonds.
Bonds are typically categorized at mature and stable investments, with short, medium, and long-term options available to suit variable investor outlooks.
You can also seek out secured rather than unsecured bonds, which pledges specific assets to holders if the company in question cannot repay the initial obligation.