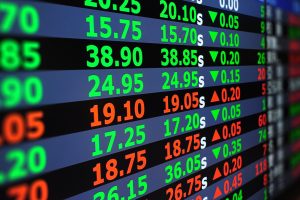 With global events like the COVID-19 pandemic, the climate change crisis, and shortages within supply chains taking the world by storm, consumer behavior has changed. Not only in the way people shop or dress but also in the way that people invest. 
Here are some of the top investment trends to look out for in 2022.
Cryptocurrency
Cryptocurrency has been rising in popularity in the last few years, but with the volatility of the financial stock market due to the COVID-19 pandemic, investors have been looking for alternative assets to diversify their portfolio with, which means cryptocurrency investments have skyrocketed and will continue to do so throughout 2022 and beyond. There are thousands of different cryptocurrencies to invest in, but there are many that are outperforming the rest in 2022 due to their value and/or market capitalization. Some of the most popular in 2022 will be Bitcoin, Ethereum, Tether, Binance Coin, U.S. Dollar Coin, Cardano, Solana, XRP, Dogecoin, and Polkadot. 
Sustainable investing
With the COVID-19 pandemic bringing light to the climate crisis the world is facing, there has been an extremely strong interest amongst investors in sustainable investing. These are driven by environmental, social, and governance (ESG) criteria that set out a corporate policy for companies to follow. The investments are screened with these criteria to ensure they are acting responsibly. ESG investments are performing exceptionally well, as ESG funds continue to add billions in new capital year on year, and will continue to do so beyond 2022. 
Non-fungible tokens (NFTs)
NFTs are a relatively new concept and are taking the world by storm. In the past few years, they have grown from a trading volume of millions, into the billions. NFT artwork is the most popular form of NFT currently on the market, but it can also be found in tickets, gaming, collectibles, trading cards, and more. NFTs can be minted, bought, and sold in marketplaces that vary by industry. The NFT market can be just as volatile as other investments, but they are still increasingly popular and in demand, especially as there are corporate sponsors who are getting involved. More sponsors, partnered with the innovation that comes with NFTs, are pushing it to become one of the top investment trends in 2022.
Robo-advisors
One of the fastest-growing trends in 2022 investment management is Robo-advisors. These are specially designed software that will automatically manage a person's portfolio of investments and savings. Robo-advisors are not replacing the current financial managers. Instead, they are being used on accounts with a lower balance, to assist in making investments more accessible to non-wealthy people. Billions of dollars are already under management by Robo-advisors and are only set to increase as 2022 progresses.  This is partly due to the boom in millennials' interest in investing, but only with a view of wealth management within the digital world, as opposed to taking the more traditional routes. This change will make the Robo-advisor industry very profitable in the coming years. 
Whether it is an investment to add to your portfolio or a new way of accessing the market, there is no shortage in the investment market.