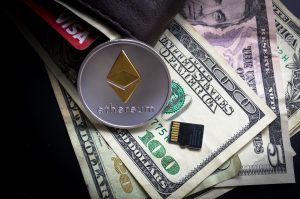 Over 106 million people use crypto. Are you one of them? If so and you've decided to finally invest in crypto, you may be worried that you might lose your fortune.
We don't blame you! There have been horror stories about crypto investors who have lost their fortune by misplacing or losing their crypto wallets. This shouldn't deter you, of course, but you must take the necessary steps to protect your investment.
So what should you do to hold your crypto?
Here's how to find the best wallet for crypto:
1. MetaMask
In recent years, MetaMask has become a great web wallet option for beginner and seasoned investors alike. One of the biggest gripes with web wallets is that they are easier to hack.
MetaMask is a great alternative to investors who want to stick to web wallets but don't want to compromise on security. You can read this helpful information to learn how to create a crypto wallet with MetaMask.
With MetaMask you can also hold a variety of cryptocurrencies and make transactions with them. You can use MetaMask to create blockchain-related projects on the web as well.
2. Hardware Wallets
While they require lots more responsibility, hardware wallets are often a great choice for crypto investors. Hardware wallets are small devices that often resemble USB flashdrives.
These hardware wallets can store over 100 different cryptocurrencies. They can connect to an app with which you buy, sell, spend, and trade cryptocurrencies. These hardware wallets are much harder to hack so they're among the safest methods for protecting your crypto.
The biggest disadvantage is that if you lose your crypto wallet's information then you'll never be able to recover your investments. You'll have to set up a PIN code and Recovery Phrase to access your crypto wallet.
If you forget these then you've lost your crypto even if you still have the physical wallet! You must make sure you understand how to operate your hardware wallet before you buy one.
3. Paper Wallets
This is the least popular option for buying and holding crypto. If you've noticed cryptocurrency ATMs popping up in your city then this is gives you the chance to use paper wallets.
You'll exchange cash for a cryptocurrency of your choice. The ATM then prints out a receipt which serves as the paper wallet. The paper wallet provides details on how to access your cryptocurrency.
As a result, if you lose this paper then you've lost access to your cryptocurrency. If someone else has access to this paper wallet then they can access and use your cryptocurrency.
Choose the Best Wallet For Crypto
Now you can choose the best wallet for crypto based on these three different options.
With MetaMask you can hold a simple web wallet but have added protection that most web wallets don't offer! You can also use MetaMask to create blockchain-related projects.
You can also use a hardware wallet to protect your crypto. These are harder to hack but much harder to recover as well. Paper wallets are the easiest to protect but can get hacked if someone else has access to the wallet!
You can find more articles on crypto on our blog!