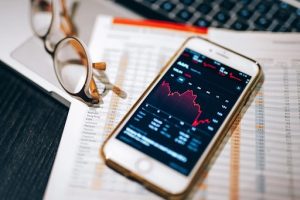 The time has finally come for you to deep dive into the world of investments. You no longer have debts to pay off and you have a chunk of savings that you are willing to use as you start your new venture. When you're a beginner investor, it is important to be wary of the common mistakes that are often made when people are just starting out. Making investments into stocks or shares can be quite tricky to navigate, but now is not the time to feel stressed or anxious about the process. Consider the following mistakes and you will be off to a successful start when it comes to investing in your future.
Investing one single amount into one single stock, may leave you feeling excited at the prospect of a good return, however, this isn't the best approach to make. As M&R Capital Management would advise, there are a lot of lessons to be learned in the world of investment. The stock market requires strategy, so it's worth seeking advice from an expert if you want to diversify your investments.

Putting all of your eggs in one basket and investing your entire savings pot in one go is a big no-no when it comes to investing. You need to start somewhere, but you should always set a realistic amount for your first few investments to avoid big losses.

Not Seeking Guidance from an Advisor
There is a huge place for financial advisors when it comes to making more money from investments. The saying "you have to spend money to make money" couldn't be truer in this scenario. Consulting a professional financial advisor will give you the best step forward and allow you to make decisions based on your personal goals.

Not Doing In-Depth Research 
Carrying out in-depth research is one of the only ways to make it as a beginner investor. Your goal is to make the right choices from the start, but that cannot be done if you don't take the time to study and ask questions. Look online for books and read up on blog posts so that you can start to enhance your knowledge on the world of investment.

You will soon learn that long-term investments are the way forward when it comes to investing. When you look at the short term changes and fluctuations you might get worried when your investment drops, but that is a natural part of the process. Compounding interest earns you wealth over time, so patience and persistence is the key takeaway from this!

Getting involved in the stock market is not only thrilling, but it's an excellent way to build a strong financial future for yourself and your family. If you become an expert at it and hone in on your skills, you will soon start to see the results you desire. Although it does take some time to research and discover the best options for you, you will soon start to realize why it's the best type of industry to be in right now. Getting serious now will give you higher chances of success in the future, so now is the ideal time to get studying and become a true master of your craft!