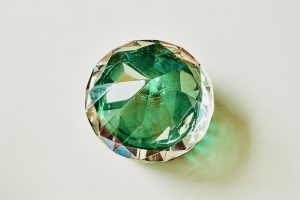 When it comes to investments, most people think of stocks and shares, or even crypto when it comes to growing their money. However, the fluctuations in the stock market due to the pandemic and the volatile nature of cryptocurrency make investing in something tangible can seem an attractive option.  
Understanding The Gemstone Market
Like all investment opportunities, you need to know the ins and outs of the market before putting your money into it. Understanding which stones represent better value for money which premier diamond buyer you would use to sustainably obtain stones. 
Some of the most common precious stones to buy include diamonds, emeralds, rubies as well as newer stones like tanzanite and tourmaline. Historical data shows that colored gemstones have increased markedly over the last few decades, while diamonds have always held a high value. 
Like all investments, knowing when to buy and sell is the key to making the most money. You want to buy the gemstones at the right time and know-how and when to sell them. 
Use your money to buy larger gems if you can, rather than multiple small ones. If you're not using a third party to appraise the stones, then you will need to find a gemologist to assess them for you. 
Ways To Start Investing
How involved do you want to be with your investments? Your answer to this will determine how you purchase your gemstones. 
Directly – you would buy and store the stones directly and watch the markets so that you know when to sell for a profit. 
The upside of this method is the level of control you have over your investment. However, you will need to do a lot of extra work in order to insure and store them. 
Indirectly – by going through this party to invest in gemstones, you can treat this type of investment the way that many others are handled, by leaving it to experts in the field. You never have to see the stones you're investing in, just wait for the profits. You will need to pay any relevant costs and fees associated with this. 
Where To Buy
The precious gemstone market is based around the wholesale market, you don't just wander into a retails shop and buy them, as they will already have a retail markup applied and be unlikely to make a profit from them. 
Do your homework before using dealers as you want to be sure that the stones are sourced ethically and you aren't being scammed or making any obvious mistakes. 
Which Gemstones To Invest In
There are a number of stones to invest in, including: 
Garnet – Tsavorite garnet is found primarily in East Africa and is green in color. It is quite rare and is always untreated. 
Alexandrite – this color-changing stone is found in Brazil, Russia, and Tanzania. 
Emerald – another green stone from Zambia and Brazil.
Imperial Topaz – this is one of the rarest forms of stone. They are often violet or red. 
Tanzanite -found in blue or purple colors, tanzanite is very rare and is named after the place it is most often found, Tanzania. 
Sapphire – one of the most precious stones, the blue sapphire is a great investment opportunity. They are from Madagascar and Ceylon. 
Ruby – these are so rare, they make an amazing investment opportunity if you have the budget to invest. 
How To Maximise Your Investment 
In order to get the most out of your investments, you're going to need to know a few things before you start investing your money. 
Use a gemologist – your gemstones can be purchased through a third party or directly but with the advice of a gemologist. You want to be sure that you're not being ripped off and get the best value for your money. 
Educate yourself – you need to know the ins and outs of the market you're investing in to give yourself the best chance of increasing your investments. 
Be in it for the long haul – gemstones aren't an overnight way to make money. You may need to ride out the ups and downs of the market. 
Buy and sell ethically- only use reputable intermediaries to buy and sell your gemstones rather than contribute to crime across the world. 
Takeaways
The gemstone market can be an attractive investment opportunity for many investors looking to diversify their investment portfolios. However, it helps to be experienced and confident in your abilities to be able to learn new markets. However, for many, the precious gems industry can be a great money-making opportunity.