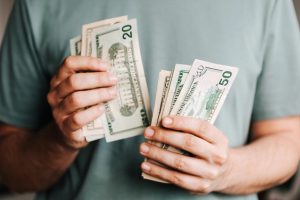 A recent Nerdwallet survey revealed that 7 out of 10 American investors had some regret concerning their investment strategy. Many individuals regret investing less money and investing too late. However, putting all your eggs in one basket when investing can quickly become your major source of regret. Diversification is the key to successful investment since it spreads your portfolio's volatility over time, minimizing your overall risks. Below are four tips worth following to diversify your investment portfolio.
Consider global investments
You can easily forget about investment opportunities worldwide due to the many options available in America alone. However, there are numerous attractive investment opportunities in other parts of the world worth considering in today's global economy. Therefore, consider investing in funds focused on Europe or emerging markets if your portfolio is completely focused on America. These foreign markets may be less impacted if America suffers an economic slowdown. Consequently, this diversification strategy can help you secure yourself from events that may negatively affect the U.S. exclusively.
Think beyond stocks and bonds
According to data from the Federal Reserve's Survey of Consumer Finances, 53% of all U.S. families owned some form of publicly traded stock in 2019. Stocks are undoubtedly one of the most popular types of investments in the country. Therefore, many people naturally think about a combination of stocks and bonds when considering diversifying their investment portfolio. In fact, financial advisors themselves often consider a portfolio's ratio of stocks to bonds to measure diversification and understand risks. However, many other cash flow investments are worth considering to boost your diversification efforts. For example, real estate assets and merchant portfolio acquisitions can help you diversify your portfolio and receive consistent revenue.

Rebalance your portfolio occasionally
There is no denying that the size of your portfolio's holdings will evolve based on the investment's performance. Holdings that perform quite well will occupy a greater part of your portfolio. On the other hand, the worst performers will decline in weight. Therefore, it is prudent to occasionally rebalance your portfolio to each investment's appropriate weight to maintain diversification. It is advisable to do this quarterly instead of monthly. Nevertheless, check on things at least twice a year to know where to rebalance for diversification maintenance. 
Don't ignore cash

It is common knowledge that money becomes less valuable over time due to inflation. As such, several investors overlook cash when building their portfolios. However, investment experts agree that cash is worth having as part of your portfolio since it provides certain unique benefits. For example, cash can offer protection during market downturns, ensuring that your portfolio declines less than the market average. However, the level of protection you will receive depends largely on your portfolio's investments and how much cash is in there. Furthermore, cash gives you many options when the market changes. New investment opportunities can easily arise in the future, and having cash in your portfolio can help you take advantage of them quickly.