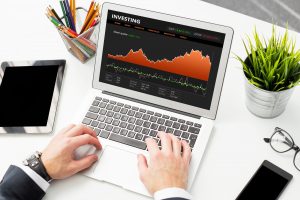 Tens of millions of people find themselves unemployed this fall as a result of COVID-19. Whether you're among those looking for work or among those working, it's important to know where best to park the money you do have so it can be kept safe and growing.
Therein lies the purpose of us discussing the safest investment vehicles that are available today.
Discussion can be had on the suggestions we're going to offer on where best to safeguard your cash. Therefore, you should exhaustively research where best to make investments before executing any decisive movements.
With that said, we welcome you to keep reading to begin on your journey of exploring your safe investment options.
1. A Savings Account
There is no safest investment option that is more popular than the traditional savings account. Savings accounts are FDIC insured and yield interest on the money you put in them every month.
That means that reasonable amounts of money are 100% protected and 100% guaranteed to grow.
We recommend looking for a high-interest savings account to get the most bang for your buck.
2. A CD
CD accounts (or certificate of deposit accounts) are accounts that work in much the same way savings do. The big differences are that CD's pay more in interest and you need to commit to keeping your money locked up in them for a specified period of time in order to enjoy their full benefits.
If you withdraw your money from a CD early, you're not going to lose your principal investment. You will lose access to some or all of your interest though.
3. A High-Yield Checking Account
Believe it or not, there are checking accounts that offer interest and other reward perks for using them. Since checking accounts are FDIC insured as well, they offer you the opportunity to keep your money safe while allowing it to bring you the steady benefits you'd expect from an investment.
Checking accounts that yield benefits can be hard to find so be prepared to do some digging to find one that works for your needs.
4. AAA Stocks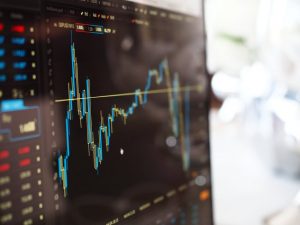 The stock market is in a state of flux so while we can't call this the safest investment you can make, we can say that it's relatively safe and can yield great returns so long as you put money into something reliable.
For example, an investment in McDonald's today is a relatively safe bet that's likely to pay off at some point in 2021 and certainly beyond.
5. Your Education
There is no investment greater than an investment you make in yourself. During these trying times, consider putting money into expanding your education so you can up your earning potential and find dignified, stable employment.
There are things you need to know about borrowing money to invest in your education (or anything else) so do research before potentially taking out loans for this investment vehicle.
Continue to Do Diligence As You Suss Out the Safest Investment
We said it once and we'll say it again, there is a lot of subjectivity when it comes to questions regarding balancing the safest investment with the greatest returns. Because of that, we implore you to keep researching to discover what your best options are as you aim to meet your goals.
Should you need more insight on anything related to money, business, or similar topics, we invite you to check out more content on our blog.