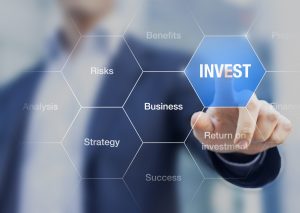 For more than a century, Americans have been told that using a savings account is a great way to save to retirement. While there is some truth to this conventional wisdom, there isn't as much as there used to be.
The average savings account currently provides customers with an interest rate of only 0.06% APY. The average annual return in the stock market, on the other hand, is 10%.
While that rate of return isn't as reliable for individuals as a savings account, it's still a big enough difference that it's worth considering. And investing in the stock market is just one alternative to investing in a savings account.
There are several others that are also worth your consideration. Continue reading and we'll walk you through everything you need to know.
1. Stocks, Mutual Funds, and ETFs
Other than having a savings account, investing in equities is a very traditional and simple way to invest. Examples of equities include stocks, ETFs made up of stocks, and mutual funds.
Unlike a savings account, the stock market goes up and down. A lot. And while it's possible for someone to become very rich very quickly over a short period of time in the stock market, the opposite is also true.
Investing in the stock market can be extremely risky, especially for people who invest on their own and who do it casually.
Because of this, it's important that you have a diversified portfolio. This is the best way to minimize your risk. You also want to open an account that will charge you low or no fees.
2. Bonds and Treasury Securities
Other than investing in stocks, investing in debt is also fairly common. While this may sound strange, that's all that bonds really are. For example, a savings bond is a debt that is issued by the United States Government.
You can compare investing in bonds to lending money to a corporation or the government. In exchange for giving them your money, they'll pay you interest.
Treasury bonds are seen as very safe since they're backed by the full faith and credit of the US government. However, they don't pay much in terms of interest.
Corporate bonds will pay more interest but they're also riskier because the company could go bankrupt.
3. Stock Options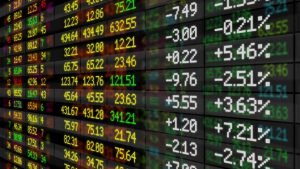 Options trading is becoming more popular as more people start using trading apps like Robinhood. But what is option trading? Unlike trading actual stocks, options are contracts that allow you the ability to sell or purchase a stock.
You can purchase calls, which are options that expect a stock to go up in price. You can also buy puts, which expect a stock to go down in price.
Options trading can become complicated very quickly because you can make various spreads that let you target certain events and prices on a stock. At the same time, they're also popular because you trade options with very little money but still receive big returns.
4. Real Estate
Another very popular but more intensive way to invest is with real estate. Unfortunately, you usually need to have a lot of money in order to get started. With that said, there are people today who have figured out ways to invest in real estate with just a few thousand dollars.
You can also invest in real estate with crowdfunding. This lets you join other investors to pool your money together and invest in a property. This can be compared to peer to peer lending.
You can also become involved with a REIT, or Real Estate Investment Trust. This is a type of company that owns or finances real estate meant to produce income. It gives investors an opportunity to own a piece of valuable real estate without needing a lot of money.
5. Precious Metals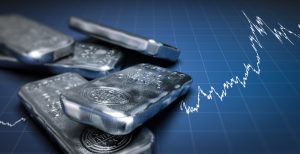 While investing in silver and gold metals isn't a surefire way to make a lot of money, there are many people who swear by it.
A big reason to consider investing in precious metals is that they are tangible and retain their value. Gold and silver are among the oldest forms of currency and continue to go up in value.
Critics claim that gold has no inherent value and it also doesn't pay dividends. Gold can also be a part of a diversified portfolio.
During an economic downturn, people tend to look for places to invest their money other than in stocks. And gold tends to go up in value during recessions because of this.
You can choose to buy gold outright or buy stocks of gold companies.
6. Certificates of Deposit
A CD, or certificate of deposit, is one of the oldest ways to invest. A CD is a very safe investment that offers a fairly low return. They are usually offered by banks and are similar to bonds.
Basically, you agree to lend money to your bank for a certain amount of time. They will then pay you a flat interest rate in return.
You can either invest in a CD through your credit union or bank directly. You can also do it through a brokerage that has affiliations with different banks.
There Are Better Investments Than a Savings Account
There are a variety of investments that are most likely better than a savings account.
Investing in stocks and options is risky but also comes with high reward. CDs and bonds are safer but provide less income. And precious metals and real estate are two examples of tangible assets you can invest in.
The most important thing is to understand what your risk tolerance is and how much time you have to dedicate to investing.
Are you interested in learning more about investing? Keep reading our articles.