Principles of a Sound Investment Plan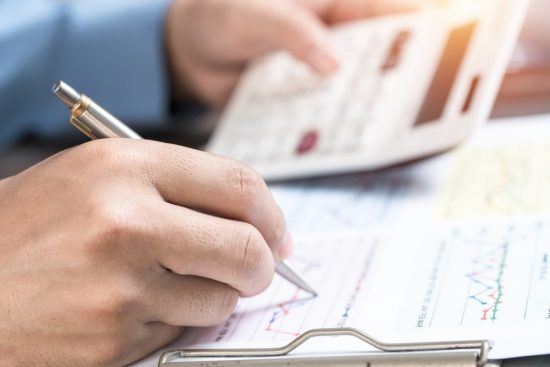 The stock market is always moving up and down, as anyone with interests in the financial markets would know. However, it does not mean that investors are always losing money when the stock market goes down. Intelligent investors are those individuals who are able to foresee potential issues that could derail some of their investments. They know when to cash out. And even if they do not cash out, they have the foresight to hedge their investments to mitigate any potential losses. We can take a look at the main principles for any sound investment plan, and how these investing 101 principles will help you as you look to get started on your investment portfolio.
1. Hope for the Best, Expect the Worst:
It may sound like a cliché, but investors must often expect the worst when it comes to their investments. It does not mean making timid and tentative investments, but ensuring that your portfolio is protected even if the worst-case scenario were to occur. The portfolio of stocks, bonds, mutual funds and other assets you create must have contingency plans that ensure you are not going to suffer catastrophic losses if something goes wrong with the markets. Find the right balance between high, medium and low-risk investments, and ensure you are hedging appropriately. Hedging refers to having certain assets in the portfolio that would protect you from potential losses to your other assets during periods of economic downturn. Also, monitor your portfolio with Personal Capital or Mint.
2. Create Rules and Stick to Them
There is a reason seasoned investors are so obsessed with self-created rules: they work! For instance, when you start off with your portfolio, you may decide to create a rule that 10 percent of your assets must always include bonds or treasuries. In addition, you may decide that 5 percent of your portfolio will include cash or similar assets. The rules you create must have some logic behind them, and you have to stick to these rules throughout your life. It is tempting to cast aside your rules and make riskier investments, especially if the economy is experiencing a bubble in one or more sectors. But eliminating those rules is risky, and it can result in serious losses when things go wrong.
3. Correlate Risk with What You Can Handle
It is not often that you hear a correlation between a person's emotional or mental state and the way they invest their money, but it is an important comparison to make. Everyone wants to be a risk taker. We all want to put $1000 into the market and emerge with $10,000. But the fact is that some people are better equipped to handle taking big risks in the market, while others prefer a slower and steadier approach. Take some time to understand your own temperament, and it will give you an indication regarding how much risk you are willing to take on. If you are someone who feels uncomfortable or stressed when you have too much on the line, you may want to take a cautious approach with your investments.
Writing an Investment Plan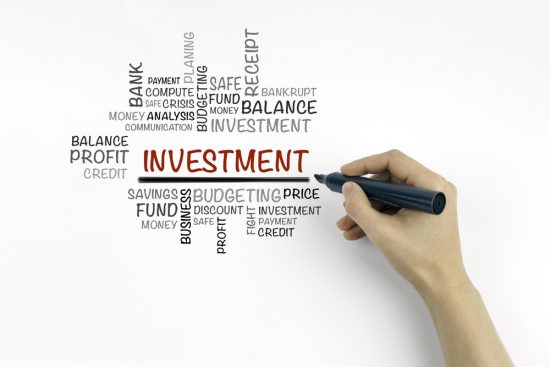 Whenever we hear about investing, we assume that it is something that only a seasoned financial professional could accomplish. However, the beauty of the United States and its investment economy is the fact that anyone is capable of starting an investment portfolio. All it needs is some high quality personal financial planning, and taking the time to understand how various investments work. While it is not a good idea to rush ahead and invest all your savings in risky endeavors, slowly understanding the financial world and how investing works can really help a person grow their personal portfolio.
Learning About Personal Financial Planning
When writing an investment plan, it is very important to have a certain structure about everything. Each investment plan should contain sound investment principles, objective goals and strategies, personalization and the input of anyone who may be impacted by those investment decisions. For instance, if you are married it would be a good idea to include your spouse in any conversation about how you are going to invest the family's money. Even if you have a partner who does not have a keen understanding of the financial world, it is a good idea to include them in the process – even if they are no more than a second set of eyes and ears!
What is the Objective?
With personal financial planning, it is important to have some goals in mind. Sure, everyone has the goal of retiring when they are 60 with a few million dollars in the bank, but more realistic goals are the best way to approach an investment plan. Say you are 30 years old right now, and you want to start investing properly over the next five years. Perhaps a goal to achieve a certain percentage of returns within five years would be a good place to start. It is a realistically achievable goal, and it is not overwhelming either. Or you may have some other goal, such as saving up enough money to put your child through college by the time they turn 18.
How Many Assets and Accounts Do You Have?
A full cataloging of assets is very important when making an investment plan. You must have a clear idea about how many assets you possess and what those assets are worth; keep track of everything, even your small investments. When you have made your list, you can begin to decide what assets you want to put into play. For instance, you may have a property that you want to leave untouched. That property would act as your safety net. If something goes wrong with your investments, and you lose some of your income, you would always have that property as an asset that could generate funds for you and your family.
Depending on your age and your goals, you may want to set up some investment accounts in the coming weeks and months. Some individuals choose to open individual retirement accounts, or IRAs, while others would have a 401(k) through their job. If you want to practice proper personal financial planning, you will have to read up on the tax benefits of each account, as it would help you structure your investments within the accounts in the right way. When you have all your accounts squared away, you can make a decision about where and how you want to invest your money. Some individuals choose to use the services of a mutual fund or another investment company, while others prefer to make their investments individually.

Latest posts by The Saving Gal
(see all)