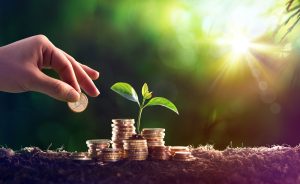 Did you know investing $15 a day in the stock market could make you a millionaire in less than 40 years? A good investment can provide consistent earnings, lead to long-term returns, and help you stay ahead of inflation.
Plus, with the various websites and apps that allow you to invest, growing your wealth has never been easier. As long as you have a phone with an internet connection, you can start investing as soon as today!
But where do I start? How can I distinguish a good investment from a bad one?
Today we're going to answer all your dire questions. After reading this post, you'll be on your way to investing like a pro!
1. Diversification Is Vital
One of the most critical tips when it comes to smart investing is diversification. Many people, especially beginners, tend to get hung up on one investment and invest a large sum of money into it.
But, what happens if this one stock, for instance, crashes overnight? You've lost all your money.
Thus, by investing in a range of assets, you've significantly lowered your risk tolerance. If one of your investments fails, your others will maintain your portfolio's strength.
Many start by investing in stocks due to their affordability. However, there are plenty of alternative assets that can help to diversify your portfolio.
When done right, precious metals and cryptocurrency can make for a very safe and lucrative investment. If you're interested in learning more about this form of investing, Raremetalblog.com is a great resource.
2. Pay Mind to Investment Costs
It's always important to analyze your investment costs. Although a small, one percent fee may seem insignificant, this fee can add up to a lot of money in the long run.
For instance, let's say you find two fund managers-one that charges a 1 percent management fee while the other only charges 0.5 percent. Although this 0.5 percent difference may not seem to matter, it could be the difference between you making a profit and losing money.
Investors who spend less on investment costs tend to do better than those who spend more. Therefore, always pay mind to fees, and calculate how these fees may affect your profits over several years.
3. Understand Risk and Return
Risk and return go hand-in-hand, so it's vital to have a solid understanding of this concept. Basically, the higher the risk, the lower the rate of return. The lower the risk, the lower the rate of return.
It may seem like a good idea to invest in assets that offer the greatest return. However, an asset that promises a 50 percent return is going to be significantly risker compared to an asset that offers a 10 percent return.
For example, cryptocurrency is a high-risk, high-reward investment option. There are ways to reduce the inherent risk involved in investing in cryptocurrency, such as using software like Bitcoin AI that makes trading more accessible and accurately predicts trends. 
However, it's important to remember that these tools by no means eliminate risk. Cryptocurrency is still a risky investment. You should only go for high-risk investments if you can afford to lose the money that you put into it. 
Three Rules That Make a Good Investment
Investing is a great way to provide consistent earnings, lead to long-term returns, and help you stay ahead of inflation. However, it's essential to understand the rules for a good investment.
Always be sure to diversify your portfolio, pay mind to investment costs, and understand the risk and return. Implementing these tips will significantly reduce your risk and increase your profitability!
We hope you gained value in these three simple tips. If you're looking to learn more about investing, be sure to check out our other investing guides!
Latest posts by The Fortunate Investor
(see all)