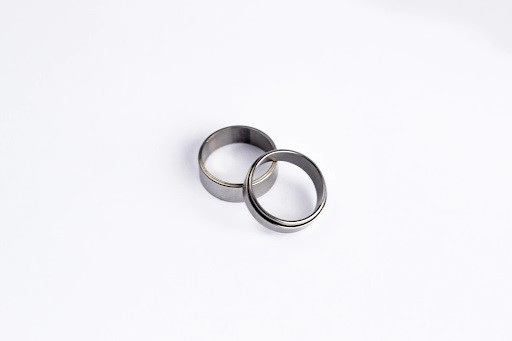 Even though metal has been part of human history for thousands of years, the 21st century continues to show fast changes and high interest. The metalworking industry is showing no sign of slowing down, according to the Bureau of Labor Statistics. New trends such as 3D scanners to create complex objects and smart manufacturing operations are taking over the industry. 
As such, it makes sense to start your own metalwork company. The sector is still innovating, and the demand for metalwork remains high. Metalwork manufacturing businesses need to identify the most profitable market niches. That's where titanium presents a unique opportunity. Compared to other metals, titanium is cost-effective. 
Why titanium?
Anybody familiar with the healthcare industry knows that medical titanium is heavily deployed in a variety of implantable devices, including pacemakers, bone growth stimulators, and drug pumps. Indeed, titanium is biocompatible, meaning it doesn't generate any allergic reaction from the human body. It is also strong despite its light weight and highly durable. 
But these properties also make titanium an excellent choice for a metalworking jewelry company. Indeed, while precious metals such as gold tend to show signs of wear and tear over time, titanium is resistant to everyday scratches and even corrosion. For jewelry wearers, this means they don't have to worry about removing rings, earrings, or bracelets to preserve them. 
Additionally, skin rash and soreness, which can develop in contact with some metals, are non-existent with titanium. For sensitive jewelry wearers, it's a life-changer. 
Last, titanium is affordable, which brings the cost of jewelry accessories down. 
Small industry but significant risks
Unlike large metalworking plants that focus on heavy processes and manufacturing, such as metal pipes or structural elements, titanium working happens at a different scale, Yet, while the end product can fit inside the palm of your hand, it doesn't mean that metal machine injuries are unlikely to happen. According to personal injury lawyers Bachus & Schanker, workplace accidents can occur regardless of the size of the equipment. Therefore, the titanium industry requires just as much attention to health and safety, and machine maintenance as any metalworking business. Make it a priority to train every member of staff and make them aware of the risks. 
Bringing something new and exciting to the market
The jewelry market is vast. With hundreds of exciting designs, a titanium manufacturer needs to define a strategic market approach to stand out from the crowd. 
Working closely with new jewelry designers to create a unique product can help establish your niche. In partnership with selected designers, the business can set to build new collections that customers wouldn't find anywhere else. This process will require an exclusive agreement with designers. 
It can also be valuable to reach out to famous jewelry brands to discuss the opportunity of creating allergy-free versions of their bestselling articles. Nickel allergy is a common complaint for watch-wearers. A partnership with big brands could ensure sensitive jewelry wearers can wear their favorite item without any issue. 
Finally, due to its low cost compared to other metals, titanium is cheaper to purchase and work. This could enable the business to provide an easy and budget-friendly personalized service, letting customers design unique pieces. 
In conclusion, titanium could become the future of the jewelry sector. Its unique properties offer metalworking businesses an opportunity for growth and market differentiation without breaking the bank.