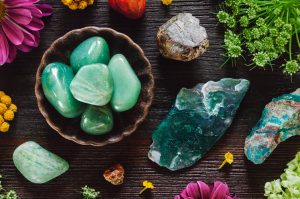 A great Christie's Gemstone Auction once sold an 8.62 carat Burmese ruby for $3.62 million. This unheated Burmese ruby ended up breaking world records in price per carat, coming in at a whopping $420,000.
Wouldn't it be great if you could invest in a similar gemstone with a large profit margin too?
Let's talk about why you should choose to invest in gemstones and the best gems to choose for your investments!
Why Invest in Gemstones?
Precious gems are a wonderful hobby and a great investment for several reasons. They are beautiful, rare, durable, and have a dependable market. These are some of nature's finest treasures and no two are alike.
Let's take a look at some of the best gems for investment.
1. Rubies
Burmese rubies are the number one gem for investment. Large, fine Burmese rubies can be worth between $300,000 and $400,000 per carat at an auction. Of all the colored gems, fine rubies are the rarest.
"Pigeon's Blood" is the name of the brilliant red color given to these gems. When it comes to determining a rubies' worth, it's color, not clarity, that really matters.
Here is a list of countries that are home to most valuable fine unheated rubies:
Burma
Madagascar
Mozambique
Tanzania
Investment prices tend to range from $158 to $150,000.
2. Blue Sapphires

The second most valuable gemstone to invest in is the blue sapphire. Countries where this gemstone is mined include:
Burma
Ceylon
Madagascar
Kashmir (held the rarest of the blue sapphires, however, no mining has been done here for over 100 years.)
Investment prices tend to range from $145 to $100,000. We suggest taking the time to find out more about the blue sapphire and its gorgeous cousin Tanzanite.
3. Tsavorite Garnet
Due to its higher refractive index, the tsavorite garnet has a brilliant, deeper color compared to emeralds. This fact alone makes them more valuable. They are rare and are mined in Eastern Africa.
While many emeralds are treated gemstones, tsavorite garnet gems are not. Their colors can range from pale green with a minty color-tone up through a deep pine green.
Investment options tend to range from $100 to $34,000.
4. Emeralds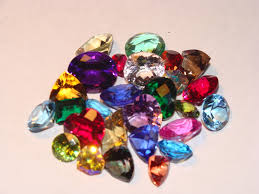 Unfortunately, the emerald industry has been having some controversy due to many gems being treated with artificial resin used to enhance the color of a stone.
Untreated emeralds, however, continue to be a rare and valuable investment. You just have to be careful when buying, to make sure you only purchase gemstones that have been left untreated.
Countries where emeralds are mined include:
Emeralds tend to range from $300 to $4000.
5. Spessartite Garnet
Spessartite garnet is also called mandarin garnet and is a stunning, deep orange in color. The orange color comes from a chemical element called manganese.
These rare gemstones come from Africa, and that mandarin color makes them one of the prettiest gems in the world! The two countries that supply the most amount of these gems are Nigeria and Namibia.
Investment options typically range from around from $120 to $21,000.
6. Spinel
In the last few years, prices of Spinel gemstones have skyrocketed. These gorgeous gems come in several different colors which include flaming orange, blood red, neon red-pink, and hot pink.
An interesting fact about Spinel gemstones is that two world-renowned treasures are actually spinel stones. One of these is the British Crown Jewels, while the other is Black Prince's Ruby.
These gems tend to range from $100 to $47,000.
7. Jadeite Jade
The only worth-while jadeite to invest in is the "Type A Jadeite" because it is completely natural and untreated. The most sought-after Jjdeite is the color known as "Imperial Jade."
This gem is mined in Myanmar, Burma, and is a globally loved collector's gemstone. These tend to range from $62 to $14,000.
8. Alexandrite
Alexandrite is June's birthstone. The colors can vary and may include:
Gray
Blue
Green
Purple
Pink
Red
Yellow
These differences in color are what make them such a coveted piece in the eyes of a collector. They are also known for their strength which adds to their value as well.
These gems were discovered in Russia but also come from Brazil and Tanzania.
9. Paraiba Tourmaline
First mined and discovered in Paraiba, Brazil, this gemstone is known for its bright, neon colors that range from green to blue.
While the paraiba tourmaline is also found in Nigeria and Mozambique, the most valuable ones are the ones originating in Brazil. Location matters when investing, but not as much as gem clarity and color. The more vivid and brilliant the color, the more it's worth.
The cost of paraiba tourmaline gems range in price from $175 to $3800.
10. Imperial Topaz
Imperial topaz is mined in Minas Gerais and is a rare stone that comes in several stunning colors. These colors include:
Orange (valuable)
Golden-Orange (valuable)
Pink (very valuable)
Pinkish-Red (very valuable)
Violet (most valuable)
This gemstone is my favorite! The ones that are pinkish-red in color are just gorgeous. These tend to range in price from $300 to $12,000.
Some Final Thoughts on Choosing the Best Gems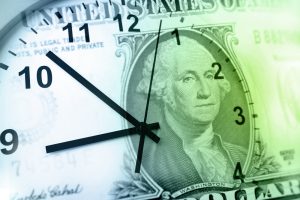 Profit comes from investing in a gemstone that has a wholesale price far lower than the retail. This can be tricky since prices can tend to fluctuate. Three factors you want to consider when purchasing your gem are quality, cut, and market.
Since each gemstone is different, make sure you research heavily regarding the specifics surrounding the gem you're considering. When you find a potential purchase, you want to feel confident you are investing in one of the best gems.
For further study on investment tips, make sure you check out the rest of our articles!