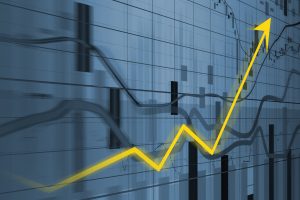 Are you planning for the future? Everybody can answer yes to this question. However, the bigger question is, how are you planning for the future? One of the best ways that you can be sure of having a good future is by investing your money and this is easier if you know some investment tips.
In as much as just saving your money in a bank account can earn you some interest, you can be sure to make double or even triple the money you have at hand only if you know and understand the secret of investing. One of the best ways that you can invest your money is in the stock market.
Here are some investment tips that can help you,
1. Set Your Goals
When investing in the stock market, you need to know how soon you want to have your cash back. Ask yourself why you are investing and when you want to realize that set goal. It is important to know why you are investing so that you can know where and how to invest.
The stock market does not guarantee your cash will be back when you need it. This is a risk that you can take if you do not have a defined timeline for your investment.
There are free online financial calculators that can help you know how much you can invest and the expected return. The key point to remember is that the growth of your investment will depend on the capital, the net income on the capital, and how long you invest.
2. Know Your Risk Tolerance
This will be determined by your genes, level of education, wealth, age, and income. These factors can affect your risk tolerance both positively and negatively. This will determine your degree of anxiety in the presence of risk.
It is simply how much you are willing to risk to get what you want. Everybody has different levels of risk tolerance, and this has a huge impact on how you invest in the stock market. This is one of the investment tips that people forget to factor in when getting into the world of investments.
3. Control Your Emotions
Uncontrolled emotions are a major hindrance in making profits in the stock market. When investors worry so much about a company, its prize in the stock market is most likely to decline and vice versa.
Whenever stocks go live, the battle between the bulls and the bears is always real because you can clearly see the changing security prizes. If you are influenced by speculations and rumors rather than logic and analysis, then you are most likely to make an investment mistake.
Stock prices are constantly changing and the decision of whether to stay put, opt out, or invest more is determined by if you are a bull or a bear.
4. Don't Worry About Little Things
Do not panic over short term movements but focus on the bigger picture. Build your confidence in the larger story and do not be moved by the short-term volatility. Worrying about small things will cause you to make a bad decision.
To avoid this, follow stock news to get the current and correct facts on your potential investments. Stock market for beginners is not as easy, but if you play smart, you can end up making it a long term investment.
5. Handle the Basics First
Do not get into the stock market without taking time to learn the basics of the industry. Before making that first purchase, you need to make sure that you are familiar with:
The popular methods and timing of selecting stock
The financial definitions and metric (there are a number of definitions that are unique to the stock market that you need to learn)
The various kinds of investment accounts like margin accounts and cash accounts (know also how margins are calculated)
The stock market order types (you have to know the differences between limit orders, stop limit orders, market order, and so on)
If you are buying stocks as an individual, then you need to focus on individual securities more than the market as a whole.
6. Do Not Look for Hot Investment Tips (Deals)
Do not work with hot tips or deals and make an investment decision because of them. Take time to do your own research and analysis before investing in any company. Remember, long term success depends on how much research you do.
7. Diversify Your Investments
Stock market gurus have mastered the art of investing all their money in one account. Do not make such a mistake, especially when you are new to the trade.
Try to invest your money in different companies. You can even go ahead and invest in different countries too to cover any risks whatsoever.
When you diversify your investment, you can be able to recover from any losses that you might experience from one company. Ensure that your portfolio remains diversified and balanced.
8. Avoid Leverage
Do not borrow any money to execute your market strategy. There are banks and firms that are always ready to give loans to buy stocks. They usually give 50% of the stock value.
If you choose to take a loan, then you will not enjoy the full percentage of your profit because you will have to return the borrowed money plus the interest it has earned. Leverage is not a good tool for beginners.
Put These Investment Tips to Use When You Are Getting into the Stock Market
These investment tips will help you make better investment choices and set you in the right direction as far as decision making comes in the stock market or any other long term investment. The earlier you begin your stock exchange, the better your chances of gaining knowledge of the industry.
Remember, never be in a hurry to invest. Take your time to learn so that you do not end up losing your hard earned money and your faith in the stock exchange.
Read more on investments and financial growth from our website.