Real estate investing is still considered one of the best ways to maximize your return on investment. Read this article to learn the best ways to make money in real estate.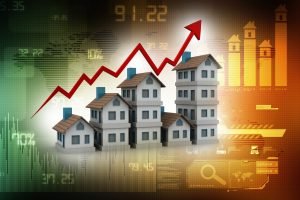 Did you know that the value of all U.S. homes amounts to a whopping $31.8 trillion? Or that the nation's real estate market sees over 5,000 existing homes sold every month?
Shocking but impressive, right?
All these tell us that real estate is one of the best places where big money is in. It's also why real estate investing continues its reign as one of the most effective investment strategies today.
The question is, how exactly do you profit from real estate investment?
Don't worry. That's a question that we'll answer in this article.
So, keep reading to learn about the strategies that can make you a profitable real estate investor!
1. It's All about Location
As you think of ways to invest money, a question that will often pop up is "where." As in, "Where exactly should I put my money in?"
Now that you've learned real estate is one such place, you need to ask a similar question. Where exactly should you buy a property from?
Keep in mind that location affects everything about a piece of property.
It has a direct impact on (let's say a home's) overall livability. As such, it influences how much profit you can make when you buy a house and then put it up for sale for profits.
Think about all those relevant questions about how safe the neighborhood is or how low crime rate is. Or how convenient and accessible a home is from hospitals, markets, schools, and more.
All these have something to do with the location.
Say, for instance, you buy a cheap house. In the hopes of attracting more buyers, you put all the bells and whistles in it. Things like an amazing garden, high-end appliances, a patio, and so on.
All these won't matter if the property is too far from civilization. If your potential buyers find out it's not that convenient to get to work from, you can expect the property to sit unsold for a long time. The same goes true for properties in a flood-prone area.
2. Buy Land and Develop It
Another good strategy when it comes to investing in real estate is through land development.
As a city expands and grows, the land outside its limits also grows in value. That's all thanks to the raw land attracting potential developers to buy it.
From there, developers then build residential and commercial structures. The more neighborhoods they introduce, the higher the value of that land gets.
Even if you don't have the financial means as a huge developing company, you can still profit from buying raw land. You can have a house or commercial building constructed on it, and from there, either sell it or look for long-term tenants.
3. Sell a House for Cash
Have you ever seen an ad that says something like "We Buy Houses"? As long as you find a buyer, you can make a quick profit from selling a property, even as is!
This is a good idea for properties that you don't have any intention of or time for renovating.
For instance, you've acquired a house as an heir or heiress. Another is when you've already paid the entire mortgage on your house and are now ready to buy a new one.
In both cases, a good way to turn your situation into a real estate investment is to sell the property.
Make sure though that the business you'll sell to will give you a fair offer. Compare as many similar services (the reputable ones give an estimate) as you can before striking a deal.
4. Earn from Renting Out a House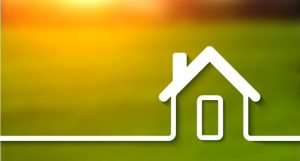 As mentioned above, having tenants is one way to profit from real estate investment. However, you need to think long-term renters, seeing as it's your long-term property investment we're talking about.
The good news is, there are government programs that can help you achieve this. You can even seek financing assistance from these government agencies to get you started on your real estate investment.
What's more, you don't only earn income from renting out such properties. You're also extending a helping hand to those in need of quality housing but are not as well-off.
5. Generate Income from a Commercial Building
Renting out a commercial property adds a hefty amount to your investment-generated income. The question is, how much are we talking about?
This depends on the location. But to give you some idea, a square foot of office space in Austin, Texas costs about $486. So, if you have a 29-square-foot unit, you can make more than $14,000 a month from rent.
6. Turn It into a Bed and Breakfast
Did you know that the lodging and accommodations sector is so big in the U.S. it generates $162 billion in income every year?
Why wouldn't you want to become part of this healthy market?
You can transform your real estate investment into a profit-maker by offering such services. It's an ideal strategy to make use of all those unoccupied rooms in your house!
To make it even more inviting to potential clients, you should consider offering additional services. A breakfast-included rate is a great way to start your guests' morning!
7. Don't Forget Improvements before Selling or Renting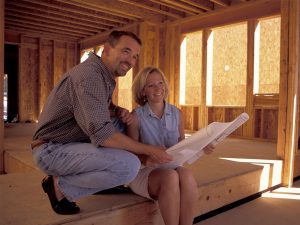 Last, but not the least, have some improvements and renovations done before you put your property up for sale or tenancy. Installing a new HVAC system, freshening up hardware and fixtures, or starting a garden are some ideas you can start with.
All of these can boost a property's value, which in turn means more dough for you once you resell or rent it out.
Start Making Profits with These Real Estate Investing Tactics
Real estate investing, when done right, can add that much-needed income to your finances. It's a great way to start buffing up your family's savings too.
Best of all, real estate investments generate passive income, so you can do other things you love while still making profits.
Want more investment tips and tricks like this? Then make sure you check our investment section!
Latest posts by The Fortunate Investor
(see all)