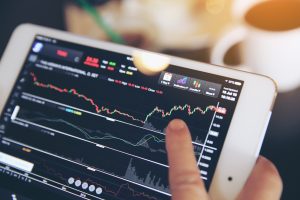 Forex day trading can be a big ticket for cash for investors. The Forex market sees more than $5 trillion traded every single day, which makes it the largest financial market in the world.
While most of that $5 trillion go to big banks, day traders have jumped into the market. Just getting a .00001% of the market would garner $500,000 in earnings for a day. Who wouldn't want that?
While there may be riches waiting at the end of the Forex rainbow, there's work that needs to happen. About 96% of traders actually lose money on Forex.
If you want to break into the big time, keep reading to learn the top Forex tips and the mistakes to avoid.
1. Having Trading Goals
Success always starts with a goal. No matter what your endeavor is, having a written goal will make you more likely to achieve it.
Your best bet is to have trading goals and then write them down. When you're first starting off in Forex day trading, make your goals about learning rather than making money. The better you become a learning about Forex, the money will follow.
2. Have a Learner's Mindset
You can have attainable goals, but if you don't believe that you can reach them or deserve to have them, then you need to check your mindset.
Your mindset must strike a balance between expectation and having a preference. For example, you might want to make enough money to buy a Tesla. That's an $80,000 car.
You can expect to make enough money from Forex day trading, but you can't hold on to that expectation so tightly, that nothing else will do. You'd expect the Tesla, but you'd also be perfectly happy with an Audi, too.
The way to get there? Always be willing to learn something new. You can take a series of trading courses to learn and master Forex trading, or you can look up consumer goods VC online.
3. Know Various Trading Strategies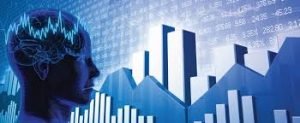 There's a lot to learn in Forex day trading. It's not just a matter of betting that the Euro is going to sink because of Brexit negotiations or Italy is in the midst of a budget crisis.
Those things to play a part, but there are trading strategies that you need to understand to make real money as a Forex trader. Strategies such as analysis trading, position trading and momentum trading all have their time and place. Your job as a day trader is to know when each strategy is appropriate.
4. Choose Your Broker Wisely
As with anything else, nothing happens in isolation. Even as a Forex day trader, you are dependent on a team who can help you be successful.
That's why you need to make sure you have a great broker to work with. You can try out different brokers through their demo accounts just to make sure that you find the right one for you.
5. Learn to Practice
Once you settle on a broker, you can put your learning to use. Take a look at different account strategies and test each one out. You should practice for several months, yes months, before you start trading real money.
This is to give you the space to learn how to trade and apply different strategies in different situations. The more you learn and master in this phase, the more successful you'll be when you start trading for real.
6. Know What Risk Averse Means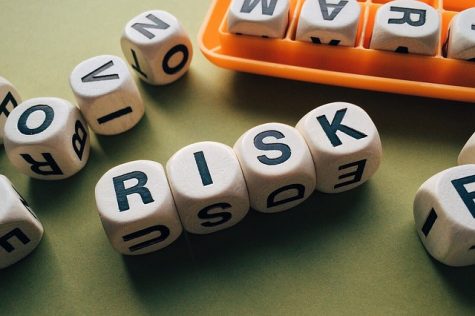 Are you risk averse? In other words, are you conservative with money?
You need to know what your risk tolerance is as a Forex day trader. Would losing $100 on a trade cause you not to sleep at night, or would you be OK with that?
7. Pick the Right Account Type
When you finalize your broker account, you'll have different options. Some are great if you don't like to risk too much, while others work well if you have a high tolerance of risk.
Other factors include the time you'll spend trading and the amount of money you expect to invest in trading.
The typical options are mini, standard, and managed accounts. Each has advantages and limitations, and you need to learn what they are and how they apply to your situation.
8. Keep Detailed Notes
As you practice trading, you'll notice certain patterns. Some trades and currency pairs do well and they do so at certain times.
The best thing you can do for yourself is to keep notes of each trade. Note the currency pair, the strategy used, the time the trade was made and your thinking behind the trade.
It's easier to notice patterns and which strategies are working for you and which ones aren't.
9. Go for Mastery
The top Forex traders didn't get there because they set out to make a ton of money overnight. They realized that it takes learning and skill to become a top Forex trader. They set out to become experts and masters in their craft. Then the money and success followed.
10. Find a Good Mentor
You can spend hours alone in your home office trying to figure out why a trade didn't work. What if you had access to someone who has experience and can give you the answer? That can save you from banging your head against the desk.
A good mentor is someone you can lean on for support and keep you from making expensive mistakes trading.
Forex Day Trading Can Make Money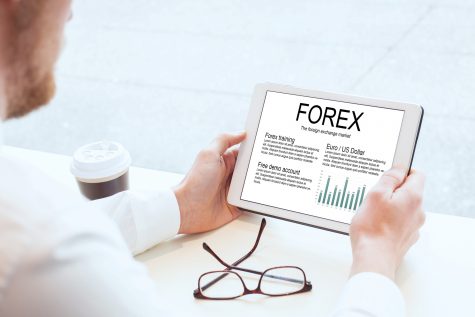 There are tons of ways to make money without having to get a job and work for someone else. Forex day trading can be lucrative, but you have to know what you're doing.
Going in with eyes wide open to the harsh realities of Forex day trading can prepare you to take on the bad days and the good days. You'll also have the right mentality to know that results don't happen overnight, but as a result of practice and mastering the necessary skills to be successful.
You'll then be ready to beat the odds to become a wealthy Forex day trader. For more great tips, take a look at these articles on how to make money online and how to invest wisely.
Latest posts by The Fortunate Investor
(see all)