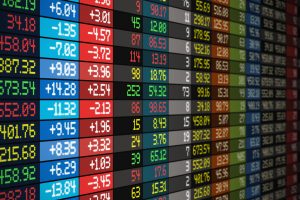 Are you wondering what the Australian Securities Exchange is?
If you don't know, then you probably ought to take the time to learn. Why should you?
The Australian Securities Exchange is one of the more important financial institutions in the world. This is partly because of the globalization of world commerce.
Now more than ever, markets from around the world are integrated. Things occurring in one place affect markets elsewhere. What this means is that the things occurring on the Australian Securities Exchange can have a big impact around the world.
Let's work out what this institution actually is.
What Is a Securities Exchange?
A securities exchange is another term for a stock exchange. Basically, it is an institution that facilitates the buying and selling of stocks in different companies.
For example, you can use a securities exchange for buying stocks in Cocacola. When you do this, you will own a small part of the total value of that business.
Stock exchanges are also the places that stockbrokers are so often associated with. This is because a stock broker's job is basically to buy and sell stocks on the exchange to make money in the short and long terms.
Is the Australian Securities Exchange Different?
The main thing that distinguishes the Australian Securities Exchange is that it has been set up for those companies that trade in the Australian market.
To get on the Australian Securities Exchange, companies need to list themselves for public sale.
However, you don't need to be in Australia to invest money on the Australian Securities Exchange. You could be in America or Europe and see a good investment opportunity and act on it from the comfort of your bedroom! You can check out a service like Stocks Down Under to help you.
History of the Australian Securities Exchange
The Australian Securities Exchange is not as old as other major stock exchanges around the world. In fact, it was only set up in 1987.
The exchange was set up by the Australian parliament. But it is operated by a company called ASX Limited.
ASX actually stands for Australian Securities Exchange. All stock exchanges around the world have their own code to identify them when people are trading.
The ASX started out as quite a small exchange, but it has since grown to support the trading of 2258 different companies. Like many stock exchanges around the world, its value was hit quite hard during the global financial crisis.
However, Australian markets weathered that storm better than most Western countries and now the ASX is back up to where it used to be.
Investing on the Australian Securities Exchange
Are you ready to take the plunge and invest?
Now you know a little bit about the Australian Securities Exchange and how it works. But you might now be wondering whether it's a good exchange to be investing in.
The first thing to say is that any kind of stock investment has its potential risks and benefits. But, overall, the Australian economy is quite safe and stable, so you can feel some confidence that things won't go too badly!
If you've found this information useful, check out some of our other great articles on financial topics!