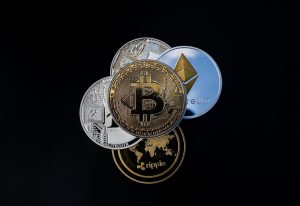 With the numerous investment opportunities out there, it can feel like a very confusing area to get into, especially if you have no experience of it in any manner. But cryptocurrency is something that we've all heard of, but have formed our own opinions of, whether positive or negative. The fact of the matter is, cryptocurrency, much like any other stock or share, is about playing the long game. No stock or share is guaranteed to be a sure thing, but getting into cryptocurrency through a digital wallet can provide a few advantages for the modern and novice investor. Let's go through it.
The Basics
Put simply, cryptocurrency is a digital currency. You can define it as a somewhat organic method of money, the crypto aspect refers to the fact that the money is encrypted by specific algorithms and techniques.
The Benefits
The allure of cryptocurrency is that it can be made easier to transfer funds directly, rather than through a third party like a bank. This is done through public keys and private keys, via a person's wallet. Because the transaction fees are minimal in nature, this means that we pocket more. What's more, there is the Blockchain. This is an online ledger that provides a minimal threat from hackers, and can be copied across various computers that run bitcoin software. Bitcoin is one of the more popular, if not the most popular currency out there, but there are others. However, because bitcoin has such an intense focus, this means there are various methods of investing in it…
Investing In Cryptocurrency
Cryptocurrency is, much like any other stock, investable. As you can set up a digital wallet through many different websites, you can get onto the exchanges. With a currency like bitcoin, there are so many different ways to make it a sound investment; there are numerous articles talking about the bitcoin bluff can highlight if a certain method will suit you. But you can get started right away by getting your digital wallet on these exchanges and gaining access to the cryptocurrency marketplace, so you can exchange your currency in return for the equivalent in cryptocurrency.
What's The Risk?
Like any stock, it comes with its fair share of risk. In order to actually make a decent amount of money from it, you may find yourself investing time, as well as money. This is true of any stock. If you're someone that's looking to make a lot of money quickly, it simply doesn't happen that way, unless you are very, very lucky. It's more about having a healthy practice in terms of securing your stock. Because various online exchanges have been hacked in the past, it can naturally raise an eyebrow or two.
Cryptocurrency isn't just about an online method of trading, cryptocurrency is looked upon as a currency that's able to keep its value, especially in terms of the other currencies that rise and fall. In addition to this, the somewhat anonymous nature of it, as it travels online, can appear to be more transportable than other valuable metals but as it's outside a centralized framework, this can prove to be a unique currency to invest in.
Latest posts by The Fortunate Investor
(see all)