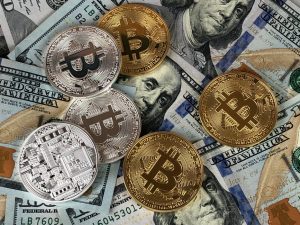 Are you new to the cryptocurrency world and wondering if you were to buy some Bitcoin can you even use it? Believe it or not, there are more merchants than you think that allow their customers to pay with Bitcoin. Learning how to pay with Bitcoin isn't as complicated as it might sound.
Keep reading to learn more about where you can use it.
How to Pay With Bitcoin
First things first, buy some bitcoin. You can buy some at a local bitcoin ATM, from an exchange, or even online. Choose your method based on how you prefer to buy your Bitcoin whether that's cash, debit card, or a credit card.
Once you make your Bitcoin purchase you will store it in a digital wallet that only you will hold the keys to. Make sure to keep your wallet secure just like you would your physical wallet to avoid losing your money.
Private Vendors Online
Every day there are more online vendors accepting Bitcoin as a form of payment. Vendors on sites like Shopify and Etsy accept Bitcoin payments. If you're shopping on one of these sites when you're checking out choose the Bitcoin option as your form of payment and then they will give you instructions on sending the money to their digital wallet.
Online Retailers
Familiar names like Microsoft and Overstock also accept Bitcoin as a form of payment when you're checking out. If you see the Bitcoin logo on the website this is an indication that they accept Bitcoin as a form of payment.
When you check out choose Bitcoin as your method of payment and follow the instructions on how to send your cryptocurrency to their digital wallet.
Gift Cards
Another way to use your Bitcoin is to convert it into gift cards. You can use a website like Gyft to buy gift cards to places such as Starbucks, Target, an Escape Room, or even Amazon.
Same as above when checking out make sure you choose the option to "pay with Bitcoin" and follow the instructions on how to continue your payment.
Subscriptions and Services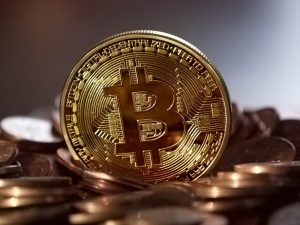 There are providers that are currently accepting Bitcoin as a form of payment for subscriptions and services. There are VPN companies, internet service providers, and even online dating sites accepting Bitcoin as a form of payment.
Several online newspapers such as Bloomberg and the Chicago Sun-Times are also accepting Bitcoin as a payment method.
Ready for Some Digital Spending?
Now that you know how to pay with bitcoin you are probably feeling like a pro. Now you can get out there and pay digitally for your items instead of using your current local currency. With more vendors adapting this as a form of payment it will become more widely used as time goes on.
Did you enjoy this article? Please don't forget to bookmark our site to never miss our latest posts!

Latest posts by The Saving Gal
(see all)