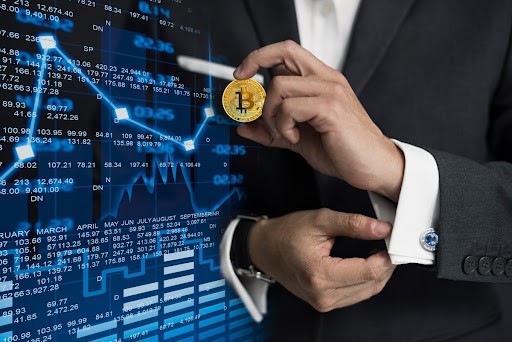 There are many good reasons why you should be investing your money. Putting it to work and growing your wealth over the course of years and decades is usually always a good idea. But that doesn't make it easy. There are lots of mistakes people make when investing their money, especially when doing it for the first time. So read on and find out about those mistakes and how to avoid them.
Falling for FOMO
FOMO is one of the biggest dangers you'll be up against when you're investing your money. You really need to make sure you're making investment decisions based on the facts in front of you rather than what the crowd is telling you. FOMO has led to lots of investors losing their money, so that's something you need to be cautious of.
Failing to Diversify
When you're investing your money, you need to make sure that your portfolio is diversified as much as possible. Without diversification, your entire portfolio will be at the mercy of one particular asset, and that can be a very dangerous position to put yourself in. It's much better to use an index or something like that to diversify.
Not Having Clear Goals, or Not Sticking to Them When it Matters
When you don't have clear goals that you can stick to, it's very easy to invest in a scattershot and disorganized manner, and that's rarely a good idea. It's much better to stick to a plan and to follow it through to completion. Other people have goals for their investment gains and then fail to sell when those targets are hit. It's another example of how FOMO can impact you.
Giving Too Much Power to Their Broker
A lot of people go a little too far in outsourcing their investments. It's understandable that you'd want a more hands-off approach, but you have to be careful regarding who you trust. If you feel your broker has acted illegally and caused you losses as a result, you might be wondering whether it's possible to sue my broker. The best thing to do is ensure you're choosing a regulated and respected brokerage.
Feeling the Need to Trade Too Much
Lots of people who start trading rather than investing their money in a passive way make the mistake of feeling like they need to trade too much. It's up to you to think about the different ways in which you can keep your emotions in check and only trade when you feel there's an opportunity in front of you. You won't get it right all the time, but you'll certainly limit losses that way.
It's clear that there are lots of things that can go wrong when it comes to investing your money, and you'll want to make sure you don't fall into any of these traps. So take into account each of the things we've talked about here today and make sure that you don't make the mistakes so many others do.