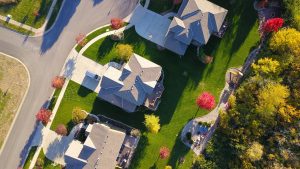 Property can be a great investment – but there's also a lot that can go wrong if you don't take the right precautions. Here are just five tips for making money out of property.
Choose the right property
For your investment to work, you need the right property. What constitutes the 'right property' depends on how you plan to make a return – are you going to be buying to let, flipping or renting it out a vacation home? In most cases, you want to look for a property in a good area that is in good condition. If the property is in a bad area, you may struggle to attract tenants/buyers. If the property is in poor condition, you may spend lots of money in future repairs. Research the neighborhood and hire a building inspector to check for any problems.
Budget for improvements/repairs
On top of the cost of buying the property, you need to be able to afford any improvements or repairs. If you're buying a fixer-upper with the intention of improving it and selling it (known as 'flipping'), you may need to have a lot of money set aside for repairs and renovations. If you're going to be renting it out as a vacation home, it could be worth having some money set aside to add some luxury improvements. If it's going to be a buy-to-let property, you may still need to make some improvements to meet legal standards.
Vet your tenants
If you're renting the property out to tenants, it's worth having a screening process in place to make sure that you take on reliable tenants. This could include asking for references and doing a credit check. Bad tenants could cost you a lot of money and you won't make any return. The same goes for renting out a vacation home – vetting your guests could be worthwhile.
Consider hiring a property manager
When letting out property to tenants, hiring a property manager can take away the stress. A property manager can vet tenants, organize repairs and chase up rent. There's also the option of HOA management if you own several properties. While you do have to pay fees for hiring a property manager, it could still save you costs in the long run. That said, it's worth shopping around for property manager rates.
Write up legal contracts
Having legal contracts in place can protect your investment against those that want to take advantage. Without a written tenancy agreement, you may have less power if a tenant hasn't paid their rent or if a tenant damages your property and refuses to claim responsibility. It may also allow you to set and enforce rules such as no pets or no smoking in the property. There are lawyers out there that specialize in property law that can help you write up legally-tight contracts.