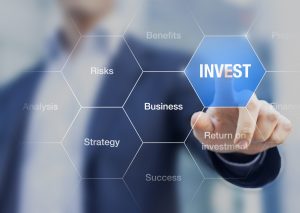 Is it about time you started investing? In the U.S. today, a little more than half the country is invested in the stock market. With interest rates being as low as they are, even more, Americans will inevitably make that plunge into the New York Stock Exchange. It could be the only way to survive inflation and to grow your savings.
The financial markets can seem intimidating when you are starting. From the complex industry jargon to the several significant downturns this century alone, you might have trust issues with the stock market. Your risk tolerance is typically determined by financial institutions when they open your account.
Do you want to be an active investor with a hands-on approach? Or are you more of the "set it and forget it" type of investor, keen to see your money grow passively?
Believe it or not, you do not need a massive windfall to start investing in the stock market. Thanks to the plethora of zero-commission platforms, you can get started with a buck or two. But let's say that you have $1,000 in your pocket right now that you want to use for stocks. What is your best course of action to help it grow?
Here are six ways to start investing with only $1,000 in the post-pandemic economy:
1. Begin with $0 Commission Platforms
It was unfathomable just a decade ago that you could begin trading stocks without paying a dime in commissions. But thanks to innovation and competition, investors can save a lot of money without paying whopping commission fees to own stock in Walmart, Exxon, or Kroger.
What is more, with zero-commission platforms, you no longer need to have a massive sum to justify your investing endeavors. New investors with limited capital can buy a share of Tesla Motors or Apple.
Put simply, zero-commission platforms have eliminated a barrier to entry, so everyone can dip their toe in the market.
2. Open All-In-One Checking and Investing Account
An all-in-one checking and investing account is probably one of the most significant developments in the finance industry in the last couple of years. An all-in-one checking and investing account operate like a conventional checking account. Still, it does two more things:  it automatically invests your balance into a personalized portfolio of ETFs and allows you to earn investment returns without transitioning to a separate outlet.
An all-in-one checking and investing account is another simple mechanism to let your hard-earned money bloom.
3. Invest in Mutual Funds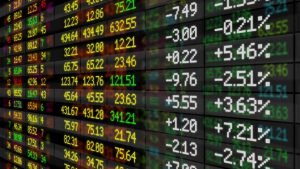 For novice investors and the "set it and forget it" type, mutual funds are a great option for investing.
A mutual fund is essentially a pool of money collected from investors to put into a portfolio of stocks and bonds. The U.S. financial sector has close to 10,000 mutual funds at your disposal, so you have plenty of options, from buying units in a mutual fund that specializes in mining to acquiring a stake in a mutual fund that homes in on renewable energy.
This is a beneficial product since you can set up a program to automatically purchase $25, $50, or $100 every week or month. It is comparable to an automatic savings program, but instead, you are allocating your savings to grow through the power of the stock market.
4. Buy U.S. Treasurys (Savings Bonds)
With interest rates at historic lows and unlikely to normalize anytime soon, why would you purchase bonds? Even with the benchmark 10-year Treasury yield below one percent, investors still flock to the most liquid bond on the market. But why? Here are a few reasons to hold bonds, no matter what:
Bonds can hedge stock market volatility and shield your portfolio from shocks.
Treasurys can help you rebalance your investments.
Bonds can offer stability in your finances so that if you need to tap your portfolio, you can use your bonds rather than your stocks.
As you begin to devise an investment portfolio, it is always smart to have at least ten percent of your capital in Treasurys (or foreign bonds of your choice).
You can buy Treasurys from your bank or from the U.S. government (Treasury Direct).
5. REITs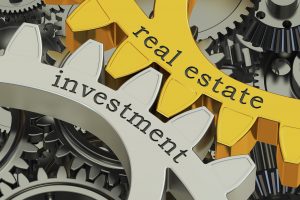 Property ownership is a part of the American Dream. It is also a great investment tool, especially if your equity is for your retirement scheme.
But what could $1,000 do in the real estate industry? Well, various real estate crowdfunding tools allow you to participate with other investors to pool your money and invest in properties, such as Fundrise and RealtyMogul. But these may not be suitable for you.
So, what other alternatives do you have? A REIT.
A real estate investment trust is a company that owns and manages commercial and/or residential properties. The REIT generates a steady income for investors, whether in stock growth or a dividend. A REIT is a great way to invest in real estate without any legwork, complications, and expenses associated with physical ownership.
Unsure what to buy? Here are some of the more popular REITs on the open market:
Vanguard Real Estate ETF (VNQ): 4.1% yield
iShares Global REIT ETF (REET): 6.89% yield
Fidelity MSCI Real Estate Index ETF (FREL): 4% yield
SPDR Dow Jones REIT ETF (RWR): 4.16% yield
JPMorgan BetaBuilders MSCI US REIT ETF (BBRE): 2.76% yield
6. Consider a Robo-Advisor
Is it time to say goodbye to the traditional financial advisor? Like a lot of professions, millennials and Generation Z are swapping face-to-face contact for digital expertise. Here's where the robo-advisor comes in.
A robo-advisor is a digital platform that gives investors automated and algorithm-driven financial planning services with minimal (or zero) human supervision. Most of the investing mechanisms are done with software, relying on profiles to invest client assets.
Robo-advisors also give users:
Account services
Portfolio management
High-security features
Extensive customer service
Low management fees
Would you give your money to a robot to invest for you? Many of them have a stellar track record. You may not have much to lose! As an added comfort, many robo-advisor platforms still offer outstanding customer support teams, for those times when you need to trade in your robot for a human connection.
Investing does not need to be challenging or intimidating. Even if your starting point is only $1000, with a defined long-term financial plan and a healthy dose of patience, you can enjoy the sweet satisfaction of healthy returns on your investment.