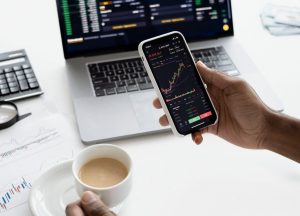 Still one of the world's youngest countries, Israel had to be creative to get where it is today. Located in the Middle East, the nation has had to contend with complex political and geographic factors and has few natural resources to exploit.
But Israeli businesses haven't let it stop them from becoming world leaders in the fields of research, finance, and tech development. Boasting a booming economy, an educated workforce, and an unrivaled capacity for technological innovation there's never been a better time to invest.
Read on to discover the 5 key advantages of investing in Israel. We know you'll be impressed!
1. Strong Economic Growth Rates
One of the main draws for people looking to invest in Israel is the countries record economic growth. Before the COVID-19 pandemic, Israel was enjoying significant GDP growth year on year. Above the averages of the OECD and US.
Despite a slight decline in GDP following the national lockdowns of 2020, Israel is already bouncing back. The nation has predicted growth of over 2% in 2021 and over 4% in 2022. Additionally, Israel's unemployment rate is amongst the world's lowest, at around 5%.
2. Government Support for Foreign Investment
Another great reason to invest is that the government supports and encourages foreign investment in Israel. Innovative support packages like the Investment Promotion Act provide tax incentives for budding entrepreneurs, whilst several government programs for investors simplify the process of investment and maximize the investor's profits.
Companies classified as 'priority enterprises' can enjoy further support such as tax breaks and grants. It's no surprise that over the past 10 years, FDI stock in Israel has tripled.
Caught your attention? Check out this post from The Jerusalem Portfolio to find out the best ways to invest in Israel.
3. The Most Educated Workforce in the World
Israel's education system is revered around the world for producing a highly-skilled and capable workforce. Israeli thinkers, intellectuals, and businesses are changing the face of cybersecurity, financial technology, and health sciences. Tel Aviv, in particular, has emerged as a hub for the tech industry.
Israel is number 6 in Bloomberg's innovation index and has the world's highest number of engineers and PhDs per capita. These unique features lay the foundation for innovative and creative Israeli technology.
4. A Research-Driven Economy
Israel is a world leader in research and innovation. It invests more of its GDP in research and development than any other nation (currently 4.8%). Combined with pro-business attitudes and a skilled workforce Israel is emerging as a true research powerhouse.
This tight focus on research has attracted hundreds of businesses to Israel. After Silicon Valley, Israel has the highest concentration of start-ups in the world. If you're looking to invest in the products and tools of the future, you need to invest in Israel.
Thinking of Investing in Israel? Now Is The Ideal Time!
Israel's booming economy, high rates of employment, and government support of foreign investment means there's never been a better time to invest in this small but mighty nation.
If you're considering investing in Israel, check out the rest of our blog. You'll find more articles tackling key questions on investment opportunities and much more.