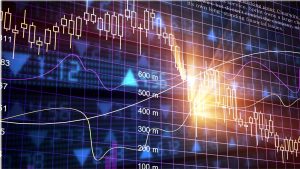 The Forex market is growing at a dramatic pace.
Launched in the mid-1970s, the market is still attracting new participants. And with good reason–trading can be profitable and it's not as complicated as many people think.
If you have savings or an investment portfolio, chances are you're considering adding Forex. This type of trading is an option that's worth exploring.
Of course, to make a smart decision, you'll need to understand trading Forex vs stocks. What are the differences? Is there a right time to invest?
Keep reading to learn everything you need to know about the difference between Forex and stocks–plus the best Forex brokers.
Introduction: Trading Forex vs Stocks
Forex is a global, decentralized market where individuals, companies, and governments can trade currencies. It is the largest and most liquid market in the world, with trades totaling trillions of dollars each day. In the most basic sense, trading forex means buying and selling currency pairs, in an attempt to make a profit.
On the other hand, stocks are bought and sold on stock exchanges and represent ownership in a company. When trading forex, you are speculating on the value of one currency against another. When trading stocks, you are buying or selling a piece of a company.
The Differences
There are major differences between trading forex and stocks.
Forex is a 24-hour market, whereas stock markets have set hours. This means that forex traders can trade at any time of day or night, regardless of the time zone they are in. Forex is a decentralized market while stocks are traded in centralized exchanges.
Forex is a global market, whereas stocks are traded only on local exchanges. This means that forex traders have access to a much broader range of markets. This means that you can take advantage of opportunities in any part of the world, you may check these forex trading strategies for more tips like this.
Forex trading is typically done through brokers, while stock trading is done through stock exchanges. This means that forex traders may have to pay commissions to their brokers, while stock traders do not.
Finally, for starters, with forex, you're trading currencies, whereas, with stocks, you're buying and selling shares in a company.
What Losses Can You Expect?
Forex trading is much more leveraged than stock trading. This means that traders can control larger positions with a smaller amount of money. However, it also means that losses can be amplified.
Another is that the forex market is much more volatile than the stock market. This can be both good and bad for traders. On the one hand, it means that there are more opportunities to make profits and also means that losses can occur more.
In general, forex trading is riskier than stock trading. Yet this does not mean that it is not possible to make money through forex trading. It means that traders need to be aware of the risks and be prepared to manage them.
Trading Forex vs Stocks: Which One Is Right for You?
It depends on your own trading style and goals. If you're looking for quick, profitable trades, then forex may be the better option.
However, if you're looking to build a long-term portfolio, then stocks may be a better choice. Ultimately, it's up to you to decide which one is right for you.
If you find this article helpful, you can check out more of our blogs.