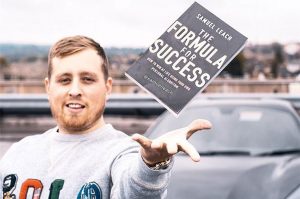 The Business Book Awards have chosen Samuel Leach's, The Formula for Success: How to Win at Life Using Your Own Personal Algorithm, as a finalist for the 2020 Business Book of the year. The Formula for Success is a nominee in the Start Up Inspiration category.
The Formula for Success, by Samuel Leach, seeks to teach readers the patterns and formulas that have allowed Leach to have considerable financial success through trading on the stock market. Leach also shows how to apply these patterns and formulas beyond the financial realm, in order to achieve personal and professional success.
Formula For Success
In The Formula for Success, Leach takes his readers though his life, from his humble beginnings, to his success as a trader. With his book, Leach strives to teach his readers how to unleash their full potential and take control of their financial future. Though the title may bring to mind complex equations and calculations that require a math degree to comprehend, the book contains none of these. Instead, the book is aimed at a layperson audience. The Formula for Success is Leach's first book.
The Formula for Success and its goal to educate aspiring traders can be viewed as an extension of Leach's work with Samuel and Co. Trading, of which Leach is the founder and CEO. Samuel and Co. Trading offers training programs for those seeking to make money trading, especially in foreign exchange (forex) trading. Leach founded Samuel and Co. Trading in 2012. At that time, it consisted of only three people, including Leach. Within four years, the company employed over 60 people and continues to grow. Samuel and Co. has offices in Watford and Madrid.
The training programs offered by Samuel and Co. Trading are not aimed only at those already working in finance, but for anyone with an interest in building their wealth through trading. The company works with both those who seek to become full-time traders, and those who seek to trade only as a source of additional income.
Trading Classes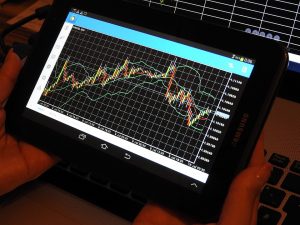 Samuel and Co. Trading offers classes both in-house and online. The online class offerings have allowed Samuel and Co. Trading to reach an international audience. The firm has trained over 3,000 individuals, residing in 63 different countries, about the best strategies to make money trading.
The underlying goal of the Samuel and Co. Trading programs is to teach participants a system that allows them to earn consistent returns. The organization's strategy has many elements. Unlike some other people's approach to trading, Samuel and Co. Trading teaches a strategy that goes beyond equations, or even markets. Instead, Samuel and Co. Trading takes a more holistic approach to financial education that seeks to eliminate as much of the emotional aspect from trading as possible.
Highlighting how seriously Samuel and Co. takes this concept is the two days of the company's Junior Trader Program, which are spent with a mind coach, who help the participants discover and learn to handle their mental weaknesses. For example, many traders exhibit greed, which can cause them to make risky financial decisions. On the other hand, others are too cautious, which causes them to miss out on great opportunities. Both of these traits are likely to negatively affect the performance of a trader.
The strategies in Leach's book have caused it to stand out among other business books, which is showcased by the Business Books Awards' nomination of the book. The Business Book Awards came about as a way to highlight the stand outs in an exploding industry.
Book For Innovation

Both in England and abroad, there have been a growing number of entrepreneurs, who have helped fuel the growing demand for informative, high-quality, insightful business books. The business book industry has increased drastically to meet this growing demand. With so many books in this category, the Business Book Awards came about as a way to highlight the best of the best. The group also helps support authors and their books by providing them with a larger potential platform.
The Business Book Awards' goal is to feature business books whose authors share important insights gained from their experience in their respective industries. The awards include a diverse range of books in multiple categories. Though the awards focus mainly on UK authors, foreign authors may compete in the international category.About Samuel Leach
Samuel Leach is the CEO and founder of Samuel and Co. Trading. As a student at university, Leach taught himself about the stock market and trading. By the time he was 25 years old, Leach had earned over one million pounds. Leach now provides training and education to thousands of people in countries all over the world through various webinars, trainings, events, and conferences, including a TedTalk titled Feeling Uncomfortable is The Answer. Leach has also created a cryptocurrency called YieldCoin and a social media platform called YieldOwl. YieldOwl provides financial education through answering questions related to financial markets.
Follow Samuel Leach on Twitter