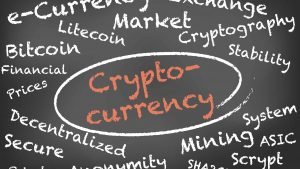 Cryptocurrencies have changed investing and global payment markets. The rise of Bitcoin since its beginnings in 2009 has created millionaires. Those that snapped up the currency for a few dollars a decade ago, now have an online wallet worth many hundreds of thousands.
Around 8% of Americans have purchased cryptocurrencies, and with new cryptocurrencies being born every week, the digital coins are clearly going to be a permanent fixture in the investing and digital finance landscape.
Here we break down the main cryptocurrencies currently in existence, dig into their ups and downs, and glance at their benefits and uses. For more information, visit journeytobillions for all things crypto and the latest industry news and developments.
Bitcoin (BTC)
By far the most recognizable name in the cryptocurrency landscape is Bitcoin. Bitcoin first emerged a decade ago, and in the superseding years has only cemented its dominance on the digital currency sector.
At the time of writing, Bitcoin's price stood at $7,332.89, a drastic increase from 2015's level of $300. Despite regular fluctuations, the price of Bitcoin has remained high since mid-2016s, rewarding early investors with ample gains
In addition to the financial rewards reaped by investors, Bitcoin has emerged as a functional digital currency. Companies like Microsoft, among others, accept Bitcoin as payment. Select stores and restaurants are also equipped with Bitcoin payment station and will accept the cryptocurrency as tender.
Litecoin (LTC)
Litecoin was launched in 2011 by former MIT graduate and Google engineer Charlie Lee. Litecoin uses a faster block generation rate than Bitcoin, making its transactions much faster.
The creators decided that there could only ever be 84 million Litecoins. At the time of writing, there were approximately 20 million left to be bought and used. Once used up, should demand continue to surge, the value of Litecoin will only rocket upwards.
Ethereum (ETH)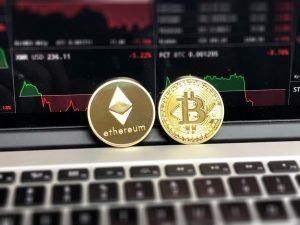 Having been launched in 2015, Ethereum is one of the younger cryptocurrencies on this list. But its youth did nothing to limit its popularity. The cryptocurrency quickly established itself as Bitcoin's younger sibling, surging in popularity to become the second most important cryptocurrency.
Ethereum generated interest by launching a pre-sale in 2014 ahead of its initial coin offering (ICO) in 2015. This buzz translated into sales as investors snapped up ETH once it was made available.
Ripple (XRP)
While the price of Ripple is very small (less than $1), there is an exceedingly high number of coins in circulation.
Ripple's major draw is the lightning-fast transaction speeds, which makes it ideal for investors and users who wish to quickly change currencies. Users buy and sell Ripple for a faster alternative to traditional currency trades, which can sometimes take multiple days to clear. Ripple transactions, on the other hand, can be completed in as little as four seconds.
Besides a faster avenue to buy and sell foreign currencies, Ripple is also a much cheaper method. Buying Ripple and selling it in exchange for foreign currency avoids bank fees associated with currency transfers. Among its many backers are Accenture and Google Ventures.