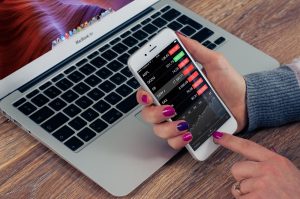 If you want to protect your personal finances to improve your future then you need to make sure you spend your money wisely and save some of your earnings on a regular basis. Of course, you're still limited in terms of how quickly your wealth can grow if you earn a fixed salary. You can wait for a promotion or look for better-paying jobs, but neither option is always possible. That's why so many people look for other ways to make money outside of their full-time employment. It might be time to start increasing your earning potential. These are some of the investment opportunities that will help you to expand your wealth.
Stocks
The idea of investing in stocks might deter many new investors, but it's a fantastic way to earn money if you're willing to do your research and get to know the way in which this fascinating market works. Financial markets provide excellent opportunities for investors to expand their wealth if you learn about stocks and which investments are the most worthwhile. Obviously, market trends evolve continuously, so you have to pay attention to the changing landscape. It's better to do some research before you make your first investment. Read up on the topic. See what other investors have done in order to make money in this marketplace.
Still, you don't have to be an expert to expand your wealth through stocks in the modern age. There are plenty of tools out there to make investing and trading simple. You might want to check out social platforms such as Etoro; this site helps you to automatically invest and trade based on the decisions made by leading traders in the community. It's a great way to expand your wealth without having to fully understand the intricacies of the stock market. And, if you come to understand the way in which the market works, other users might follow your trading decisions and you'll have the opportunity to earn extra money from that.
Bonds
If you're intrigued by the stock market but you're looking for an investment opportunity that comes with a little less risk then you might want to consider investing in bonds. Obviously, every investment comes with some element of risk, but bonds provide you with the opportunity to expand your wealth in a slow and steady manner. This is an opportunity that is well-suited to a cautious investor. Essentially, you'd give out a loan to a company, and that company will pay you back with added interest. You'd be a lender, and that's a very good way to make money. You know you're guaranteed an ROI. Opt for higher-rated bonds if you want to expand your wealth more quickly; these types of bonds are generally safer too.
Starting a small business
You might want to consider investing in your own business if you're looking for an investment opportunity that will help you to expand your wealth. This is the perfect route for any aspiring entrepreneurs who want to invest their money in a way which allows them to control the growth of their wealth. Obviously, you can't control the target market in any industry, but you can control the direction your company takes. It's important to make sure you do your research before you jump straight into opening a small business, of course; plenty of new companies fail.
But if you have the drive and a good idea in terms of making a profit then this is one of the best investment opportunities that will help you to expand your wealth. After all, it's a long-term investment; it'll earn you money over time if you invest your time into it as well as your finances. First of all, you need an idea. After that, you need a client base. Make sure you've figured out who you're going to target before you start parting with your money. Starting a small business isn't like other investments. It's a commitment. It can be costly, but the potential ROI is huge.
The property market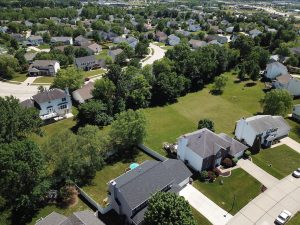 You might also want to try your hand at real estate if you're really looking to expand your wealth. The property market entices many new investors because it's a relatively straightforward industry to understand. Unlike other investment opportunities which might involve confusing assets or market trends, the world of real estate makes a lot more sense to people who are just starting out as investors. After all, everybody understands the value of a home. But that doesn't mean property investment is easy. You still have to take your time to assess the pros and cons of an investment, as you would before you buy any kind of asset.
Obviously, like many of the investments mentioned in this article, you can't jump straight into real estate. You have to do your research. You have to understand how properties are valued so that you can learn how to spot a good deal. Your goal is to opt for properties which can be turned over for a large gross profit. You might want to use a service such as Flexmls. This marketing database will give you accurate and detailed data on an extensive number of properties that are up for sale. It's one of many tools that will help you to make wise and well-calculated investments in the property market.
Personal growth
One of the smartest ways to invest is to invest in yourself. Don't roll your eyes; this is about so much more than simply buying a new back massager for yourself so that you can unwind after a long day at work. You could invest in books that will make you more successful in the business world, for example. We talked about the fact that people are locked into fixed salaries, and this squanders their ability to increase their wealth through their full-time employment. However, if you strive to grow on a personal level then you could make a better impression at work and open new doorways of possibility. In turn, you could start to improve your salary and, as a result, your overall wealth. One of the best investment opportunities that will help you to expand your wealth is investing in your personal growth. Your own knowledge is the gateway to your earning potential. Personal growth doesn't even have to be costly; you could find worthwhile reading material in your local library, for instance, and you'd be able to take those books out for free.
An account with a good interest rate
As mentioned in the introduction, one of the best ways to protect your personal finances is to start saving your money for the future. But we're talking about more than simply putting all of your loose change into a jar so that you've got an emergency fund for a rainy day –  we're talking about opening up a savings account. That's an investment in itself because your money won't just sit in an account and collect dust as the years go by. It'll collect interest and earn you money over time. That being said, you should definitely do your research. It's always good to have some money sitting in your savings account for the future, but some bank schemes can have higher interest rates than some savings schemes. Look for the best opportunities on the market. You have to store your income in some sort of checking or savings account, so it might as well be the account which multiplies your funds the most quickly.
Latest posts by The Fortunate Investor
(see all)